💫 Illuminating April at ATYP 🔦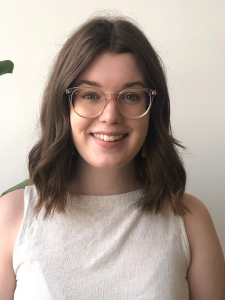 Hello!
Can you believe it's April already? This time last year we were heading into isolation and facing an uncertain few months. It was like the lights all went out and we were stumbling through the dark – much like what happens to the teenagers in our upcoming production, Lights in the Park, which opens at the Joan on April 22. 
Lights in the Park is written by Alexander Lee-Rekers and tells the story of a group of teenagers who journey into the unknown when the streetlights go out and the world is plunged into darkness. Beautifully directed by Lucy Clements, the show shines a light on what it means to step out of your comfort zone; to be afraid but do it anyway. 
I was lucky enough to see the first reading of this show a few weeks ago, and even without stage lights, costumes and props, the young cast of 14-17 year-olds captured my attention and drew me in. It is a show not to be missed! 
I've been seeing a lot of theatre recently, and I feel very grateful for this weird and wonderful industry I get to work in. Theatre brings people together. Even in our workshops, there is still a sense of awe and wonder that our students are back with their peers and able to get up and create something new. Speaking of which, our April Holiday Program starts soon… so if you haven't already booked it's now or never! 
In the office, the nervous excitement grows each day as we get closer to the completion of our new theatre on Pier 2 /3 (I can't wait!). In 2022, ATYP will move into its new purpose-built theatre and forever home, a place where young people's imaginations and creativity can run the show and where they can feel empowered to tell their own stories. This vision has been instilled in ATYP by our beloved friend and colleague, the late Adèle Jeffreys, who was the ATYP Learning Manager for seven years, before tragically passing away from cancer in 2017. 
While I never knew Adèle personally, from the stories told about her in the office and the admiration with which people speak about her legacy, it's clear she was an incredibly special person, whose passion for youth arts made an enormous impact on the ATYP community.
In honour of her legacy, we hope to Build A Brighter Place to Play on Pier 2/3, by raising funds to help make all our new spaces interactive, engaging, innovative, bright and playful. Through the support of Creative Partnerships Australia, via Plus 1, all donations made up to $50,000 will be matched. Please consider making a donation by the 30th April, and help us create a space that encompasses Adèle's vision and inspires generations to come. 
Meg