CULTIVATE: Emerging Dramaturgs Program
A new professional development program for emerging First Nations or PoC dramaturgs.
ATYP is delighted to introduce our inaugural program for emerging dramaturgs who identify as First Nations or a Person of Colour. This program will provide participants with skills development and industry connections.

Four emerging dramaturgs will be selected to be part of this in-person program, from September 2022 for 12 months. Over the course of the program, the participants will be mentored by ATYP Resident Dramaturg Jane FitzGerald and Dramaturg, Director, Writer and Creative Producer Bernadette Fam. Participants will attend regular monthly meetings with the mentors to develop their craft and skills, and to build their theatre community.
There is no cost to participants for the program. ATYP warmly acknowledges that this program has only been made possible by generous support through the Australian Government's RISE Fund.
About the program: 
Participants will attend 10 x 2.5-hour

in-person workshop sessions once a month with their mentors. There may be some online components to the program.

Sessions will cover practical aspects of dramaturgy, approaches to dramaturgical practice including non-Western dramaturgies, script assessment and communicating with writers.

Sessions will include professional guests to offer a wide range of dramaturgical perspectives and to further develop knowledge, skills and industry connections. 
To be eligible participants will need to:
Identify as being

First Nations or a Person of Colour.

 

Be aged 18-26 (If you are over the age of 26 but feel as though you would strongly benefit from this program, please email Jane FitzGerald at hello

@atyp.com.au

).

Have some experience in the past with theatre, live performance, writing or screen (may include study or work as a dramaturg, writer, poet, director, designer, performer or maker).

Be available to meet the time commitments (briefly outlined above) between September 2022 and September 2023.

Reside in the Greater Sydney region or be willing and practically able to travel to Sydney – sessions will be in-person at ATYP.
We strongly encourage applicants with intersectional experience including but not limited to people from Disabled and d/Deaf communities, and people from LGBTQIA+ communities.
If you have any questions about any aspect of the program please address an email to either Bernadette or Jane at [email protected] and we can arrange a time to chat.
APPLICATIONS CLOSE Friday 2nd September 2022, 12pm (midday)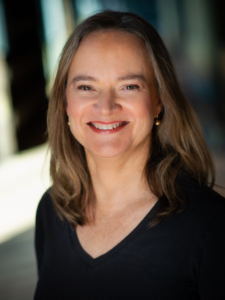 Jane is Resident Dramaturg at ATYP, where she oversees the company's writing programs and commissions, and mentors emerging writers through the Fresh Ink and National Studio programs. Her work as Dramaturg for ATYP includes M.Rock, The Chapel, the Fire and the Dead Cat, Lights in the Park, Cusp, Bathory Begins, April Aardvark, Impending Everyone, Charlie Pilgrim, Wonderfly and Intersection: Bloom, Intersection: Unleashed, Intersection: Beat, Intersection: Arrival and Intersection: Chrysalis (by writers of the National Studio).
Other recent work includes Black Cockatoo (Sydney Festival/Ensemble), Appleton Ladies' Potato Race (Ensemble), Lost Boys (Merrigong), The Big Dry (Ensemble/ATYP) and MROCK (ATYP/STC, 2014).
Previously Jane has been a Literary Manager at Ensemble Theatre (shared role). For STC she has been Literary Manager, Artistic Associate and administrator of the Patrick White Playwrights' Award as well as a dramaturg on new writing (Blueprints writers' program) and mainstage productions including Volpone and A Midsummer Night's Dream (Festival of the Dreaming). She has worked as a script reader for the Royal Court London, Playwriting Australia, ANPC and Playworks, and has worked extensively as a Mentor with Year 12 students on HSC creative writing projects.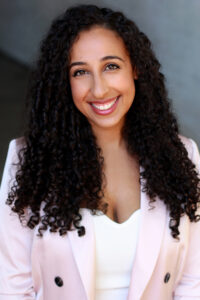 Bernadette Fam is a multidisciplinary theatremaker working across Dramaturgy, Directing, Writing and Creative Producing. As an artist, Bernadette is passionate about exploring the intricacies of identity, belonging and cultural connection in Australia's current socio-economic landscape.
As Dramaturg Bernadette has worked with a range of companies including but not limited to: Sydney Chamber Opera, Poetry in Action, PYT Fairfield, Critical Stages Touring, Green Door Theatre Company, Rogues Projects and Antipodes Theatre. She is currently working as Dramaturg on PYT Fairfield's Dorr-e Dari which has had seasons with Sydney Festival and PYT Fairfield and will tour to Arts Centre Melbourne and Sydney Opera House this year. She recently directed Chewing Gum Dreams for Green Door Theatre Company/Red Line Productions and is working as Dramaturg/Director on Rogues Projects' production of Blacklisted by Almitra Mavalvala which will debut at Hayes Theatre Co in November.
Bernadette has worked as a script assessor for Sydney Theatre Company (Patrick White Award) and Griffin Theatre Company (Griffin Award). She is currently a Literary Associate for Belvoir Theatre Company, part of the 2022 Griffin Studio and is Creative Producer at Green Door Theatre Company.