ATYP's August reads and recommendations
ATYP's August reads and recommendations
We asked you answered. Here's what ATYP staff are reading at the moment, plus your recommendations!
Jane
Persuasion by Jane Austen
Written at the end of the Napoleonic Wars, Persuasion is a tale of love, heartache and the determination of one woman as she strives to reignite a lost love. Anne Elliot is persuaded by her friends and family to reject a marriage proposal from Captain Wentworth because he lacks in fortune and rank. More than seven years later, when he returns home from the Navy, Anne realises she still has strong feelings for him, but Wentworth only appears to have eyes for a friend of Anne's. Moving, tender, but intrinsically 'Austen' in style, with its satirical portrayal of the vanity of society in eighteenth-century England, Persuasion celebrates enduring love and hope.
Sorie
American on Purpose by Craig Ferguson
In American on Purpose, Craig Ferguson delivers a moving and achingly funny memoir of living the American dream as he journeys from the mean streets of Glasgow, Scotland, to the comedic promised land of Hollywood. Along the way he stumbles through several attempts to make his mark-as a punk rock musician, a construction worker, a bouncer, and, tragically, a modern dancer.
Chrissy
The Yield by Tara June Winch
The yield in English is the reaping, the things that man can take from the land. In the language of the Wiradjuri yield is the things you give to, the movement, the space between things- baayanha.
Knowing that he will soon die, Albert 'Poppy' Gondiwindi takes pen to paper. His life has been spent on the banks of the Murrumby River at Prosperous House, on Massacre Plains. Albert is determined to pass on the language of his people and everything that was ever remembered. He finds the words on the wind.
August Gondiwindi has been living on the other side of the world for ten years when she learns of her grandfather's death. She returns home for his burial, wracked with grief and burdened with all she tried to leave behind. Her homecoming is bittersweet as she confronts the love of her kin and news that Prosperous is to be repossessed by a mining company. Determined to make amends she endeavours to save their land – a quest that leads her to the voice of her grandfather and into the past, the stories of her people, the secrets of the river.
Profoundly moving and exquisitely written, Tara June Winch's The Yield is the story of a people and a culture dispossessed. But it is as much a celebration of what was and what endures, and a powerful reclaiming of Indigenous language, storytelling and identity.
Kar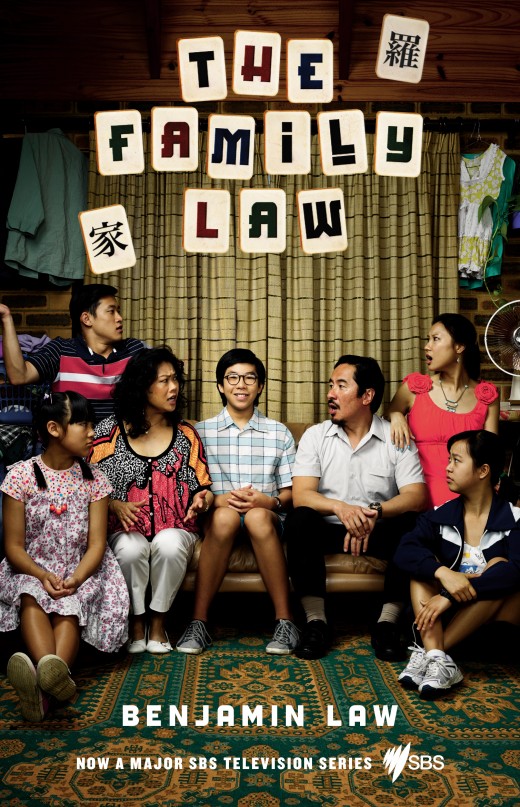 The Family Law by Benjamin Law
Meet the Law family – eccentric, endearing and hard to resist. Your guide- Benjamin, the third of five children and a born humorist. Join him as he tries to answer some puzzling questions- Why won't his Chinese dad wear made-in-China underpants? Why was most of his extended family deported in the 1980s? Will his childhood dreams of Home and Away stardom come to nothing? What are his chances of finding love? Hilarious and moving, The Family Law is a linked series of tales from a beloved Australian writer.
Erica
The Coconut Children by Vivian Pham
Life in a troubled neighbourhood demands too much too young. But Sonny wouldn't really know.
Watching the world from her bedroom window, she exists only in second-hand romance novels and falls for any fast-food employee who happens to spare her a glance.
Everything changes with the return of Vince, a boy who became a legend after he was hauled away in handcuffs at fourteen.
Sonny and Vince used to be childhood friends. But with all that happened in-between, childhood seems so long ago. It will take two years of juvie, an inebriated grandmother and a porn stash for them to meet again.
The Coconut Children is an urgent, moving and wise debut from a young and gifted storyteller.
Your Recommendations