We're buzzing with activity this November! 🐝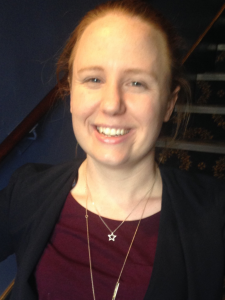 I recently read that in all 154 sonnets and 37 plays written by Shakespeare, the month of November isn't mentioned by name a single time – boy was he missing out! There are lots of things to love about November. Spring weather, the anticipation of the holiday season (even though you have been able to buy Christmas items since September #TooSoon), daylight savings, plus it is a busy birthday month in the ATYP office so we get lots of cake (shout out to Flour & Stone). But that isn't all that ATYP is excited about this November – we are all buzzing with activity like the busy bees we are!
We will make our return to in-person workshops in January for our Summer Holiday program. With something for all young drama lovers who are in K-12 next year, it is going to kick off 2022 with a bang! I am also excited to announce that ATYP will be launching some brand new Workshop programs in the new year. Designed for young creatives who want to take their training and industry connections to the next level, the Youth Industry Studio programs have been created across a range of different areas of theatre and will open for applications and auditions soon. Keep an eye out for emails and posts on our social media channels!
For the second year in a row, the only way to keep our National Studio truly National is to take the program online. Participants will spend the week connecting with four amazing mentors and each other to create some of the best new works around. But Jane & Janine aren't stopping there, they are taking the Writing programs global with the Thespo Festival. Working with young writers, dramaturgs, and actors from Australia and India, participants will create and workshop pieces online and share the works in an online Festival. You'll be able to catch the amazing outcome at 8:30pm AEDT on the 15th of December. Keep your eyes on our socials for an announcement on how to stream it.
ATYP fans still have time to Buy-A-Seat in our brand new Rebel Theatre and own a piece of history. Not only will your name be immortalised on a plaque, but all Buy-A-Seat donors will be invited to a series of exclusive events in 2022. I've got my seat, I can't wait to see you at the theatre!
Finally, we are tantalisingly close to announcing our 2022 Season, the first in our forever-home and brand new theatre. We can't WAIT for you to see it!
So for all you Professional Punks, Visionary Rebels and those who are Forever Young, ATYP is the place for you this November.