A barrier-breaking partnership.
ATYP is excited to be collaborating with Thespo (India) to invite young artists aged 18-25 to participate in a digital cross-cultural exchange. We are looking for emerging playwrights, performers and dramaturgs interested in collaborating with Indian artists. They will work together to create short 5-minute plays to be showcased at Thespo's Digital Festival in December 2021. Selected participants will be offered mentorship and masterclasses during the two-week creative development period.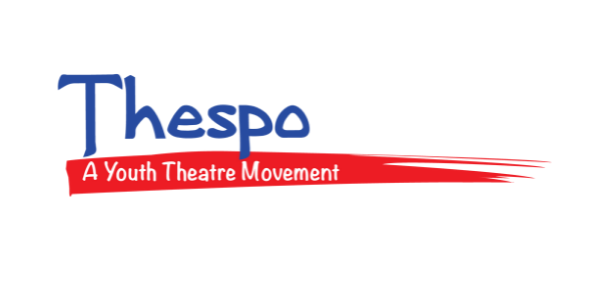 Join us for the Thespo Festival Showcase!
The cross-cultural creative teams have created 10 short plays by young artists in this exciting digital exchange. These 5-minute plays will be showcased by Australian and Indian actors at Thespo's Digital Festival on Thursday, 16 December at 8:30PM AEDT.
Join us via YouTube at this free event to celebrate these brand new works! There will be a post-show Q&A session with the artists to discuss their experience developing these pieces.
We are looking for

emerging playwrights

,

performers

and

dramaturgs

interested in collaborating with Indian artists

Writers

will create a 5-minute play to be performed live online at Thespo's Digital Festival in December 2021 with young performers from India. 

Performers

will be linked up with Indian playwrights to perform their works at the festival.

Dramaturgs

will work with the playwrights and performers on their pieces

Masterclasses

will be offered in writing and performing to help support the process. 

This is an unpaid opportunity for emerging talent to connect with other young artists across Australia and India to develop their craft.  

No prior experience necessary.
1 OCTOBER: Applications open
19 OCTOBER: Applications close
10–24 NOVEMBER: Creative development period (part-time, Mon-Fri)
16 DECEMBER: Online performance showcase in Thespo's Digital Festival
APPLICATIONS ARE NOW CLOSED.
Alan Fang (Sydney)

Lucy Heathcote (Brisbane)

Maxwell Tassell (Melbourne)

Sarah Carroll (Sydney)

Victoria Georges (Sydney)
Ashleigh Rose Mun Yee (Sydney)

Claire Holland (Canberra)

Egan Sun-Bin (Brisbane)

Riley Spadaro (Sydney)

Sarah Maguire (Sydney)
Kate Wooden (Sydney)

Theodore Carroll (Sydney)

Tahlia Merlino (Sydney)

Tamara Lee Bailey (Sydney)

Taylor Reece (Melbourne)

Shalvi Singh (Sydney)

Giani Leon Fenech (Sydney)

Mym Kwa (Sydney)
Nishna Mehta (Mumbai)

Tashneet (Kanpur)

Rasika Bhale (Pune)

Evita Marques (Mumbai)

Siddhartha Bhaskara (Chennai)
Sahir Mehta (Delhi)

Kokila Mohini Beri (Mumbai)

Krupa Gohil (Mumbai)

Shradha Raj (Bengaluru)

Abhinav Jaison (Bengaluru)
Ankur Thakur (New Delhi)

Shubhangi Gaikwad (Mumbai)

Mikhaila Shenoy (Mumbai)

Tripti Dixit (Mumbai)

Tanisha R. S Varde (Mumbai)

Prabhleen Kaur (Delhi)

Bhupesh Wankar (Nagpur)