Berlin Underground x Theatre x Grannies?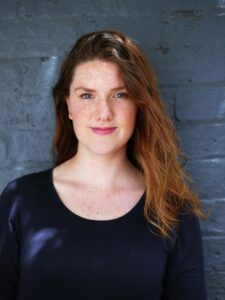 Hi folks! It's a pleasure to meet you. I'm Lauren, another fresh face at ATYP in this exciting time of growth for the company. I moved from Melbourne last month to take on the brand new Associate Producer position and I'm thrilled to be here! I've worked as a producer with various Melbourne-based organisations and artists including Theatre Works and Midsumma Festival. I love working with emerging artists and bringing new stories to our stages so it is a pleasure to be in the youth arts space at ATYP. 

Our Walsh Bay digs are a flurry of excitement as we head into Winter! The harbour is (quite literally) alight with Vivid, and our program is packed in the coming months – across our productions, writing programs, and education offerings. 

The Deb team will take their final bow this Saturday, closing out a wildly successful season which has delighted audiences both young and young-at-heart. A huge thank you from the ATYP team to those who have seen the show as our first audiences at the Rebel Theatre. You're all belles and we hope you had a ball! 

Our next 2022 production, M Rock by Lachlan Philpott is underway with rehearsals in full swing at Pier 2/3. Featuring a stellar creative team and cast including the legendary Valerie Bader at the helm as Mabel (the Gran you wish was yours), and some seriously sick beats. Get ready to hit the Berlin club scene right here at ATYP from 21 June – 17 July. 

And finally… General Auditions are just around the corner! Though 2023 might feel far away, General Auditions for our 2023 season sure aren't. Keep an eye on our website, e-News, and social media for the call-out coming later this month. At ATYP, we are committed to an open door casting process for our young and emerging performers nation-wide. No matter your experience or background, we would love to hear from you! 

All the very best, 
Lauren