Young Bodies/Somebody's Review
28.05.2022
When I first heard of Miranda Michalowski's debut play Young Bodies/Somebody's,  I'll admit I was pretty excited by the concept. A show about shame, secrecy, and sisterhood; a relatable relationship dynamic that I don't think is explored too often on the stage. Therefore I was pretty excited to head into the old Flightpath Theatre and see this show come together from concept to creation.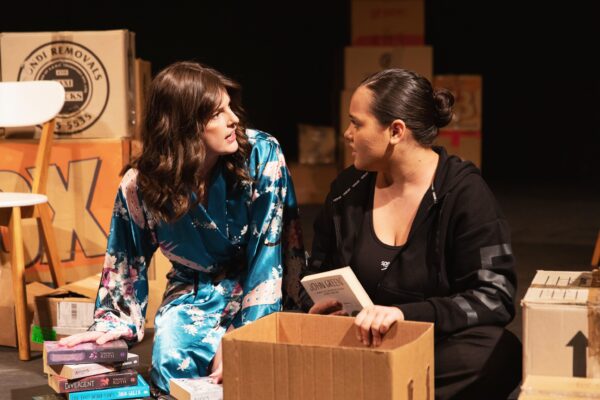 The story follows June (19) and Anna (22), two young adults just trying to make sense of themselves, their struggles, and the changing world around them; a very relatable concept to any young adult. These two sisters' worlds are thrown upside down when their mum decides to move in with her new partner (the unseen Todd) and tells them that it's time for them to stand on their own two feet and move out together.
It's a story of appearance versus reality. All three of these characters (Mum included) are just floating ducks – appearing as 'together' as they can on the surface to one another, but it's through their private moments we are able to see just how hard they are all pedalling below.
Miranda's use of contrasting monologues with similar words creates this sense of unity yet disconnect between the family and sheds light on the individual problems they're all facing.
In her writer's note, Miranda mentions "the best way to make an audience cry is to make them laugh for an hour", and boy is that true. This piece's consistent juxtaposition of humour and drama is what makes it truly special. It allows the audience to fall in love with these characters and makes their vulnerable moments hit just that little bit harder.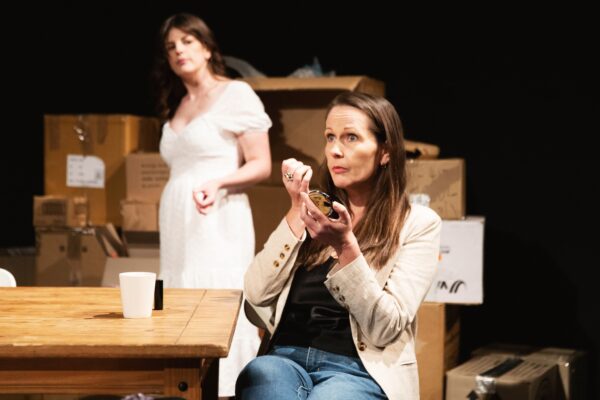 The actors all hold their own brilliantly. Samatha Lush is hilarious and effortlessly charming as the relatable hot mess Anna, Lulu Quirk has an incredible vulnerability and emotional capacity for such a young actor (being only freshly 19 herself), and Erica Nelson's portrayal of Dawn has light and shade that will have you shaking your head at her parenting one second yet sympathising with her struggles the next.
The creative team should also be commended. Michalowski's words are both heartbreaking and hilarious yet refreshingly relatable. Director Bradley toes the line between drama and comedy very well to create a well-nuanced performance reflective of all the highs and lows that come with being a 'young body'. This is only further conveyed through the brilliant lighting and sound design by Capri Harris and Daniel Herten.
While Young Bodies has sadly finished its first run here at Flightpath Theatre, I'm sure this is not the last that we will hear of this new Australian work and this brilliant creative team.
4 Stars.
Tahlia, 21 [she/her]
Young Bodies/Somebody's played at Flightpath Theatre from 21-28 May.