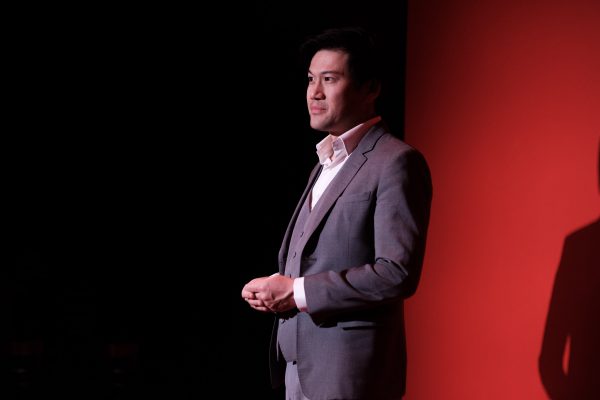 Yellow Face was an expertly crafted show. It was as visually beautiful as it was funny and relevant.
The play tells the semi-autobiographical story of David Henry Hwang, the author and Tony award-winning playwright for his work M.Butterfly. It begins in 1990 when David Henry Hwang (DHH) publicly protests against Jonathan Pryce being cast in Miss Saigon. Pryce being a white actor was presenting yellowface to play an Asian role in Miss Saigon. The interplay between DHH's protest and his father's nonchalant attitude towards it, remarking that he wanted tickets to Miss Saigon, creates a cross-generational discourse of the context of Asian representation. Through the relationship between the protagonist and his father, it explores a generational dichotomy surrounding the ethics of misrepresentation.
By conversing this play with a contemporary audience, it brings past experiences into the current push for proper representation. The play also explores an interesting discussion between nationality and race and what it means to be an Asian-American.
Yellow Face was expertly directed by Tasnim Hossain, who used the space beautifully to allow the internal distance of a relationship to be symbolised through the physical obstructions in their spatial relations. This use of set and deep understanding of the shifting dynamic between the characters provided a tethered performance in which the audience could participate in a discussion of the political and ethical beliefs surrounding the representation of culture in a Western world.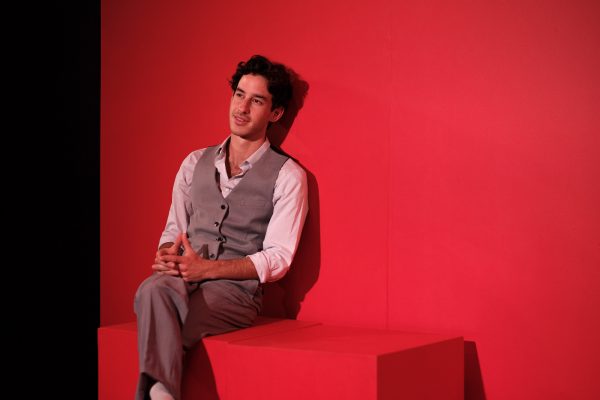 The play was presented beautifully, with outstanding performances from the whole cast, who were able to bring both light and truth to an extensive play. Although running at roughly two hours, the purposeful pace bound the audience into the play itself, creating a highly enjoyable piece of theatre.
If you were able to grab a ticket before it sold out, consider yourself lucky – it's a play not to be missed.
Kate, 19
___________________________________________________________________________
Dinosaurus Productions' staging of David Henry Hwang's play Yellow Face, directed by Tasnim Hossain, is a must-see for everyone, Asian and Caucasian alike.
Not only does it perfectly capture what cultural dysphoria is like, it does the incredibly difficult task of embracing Asians and Caucasians in this conversation of cultural dysphoria, racism and racial identity, instead of separating them into opposing sides.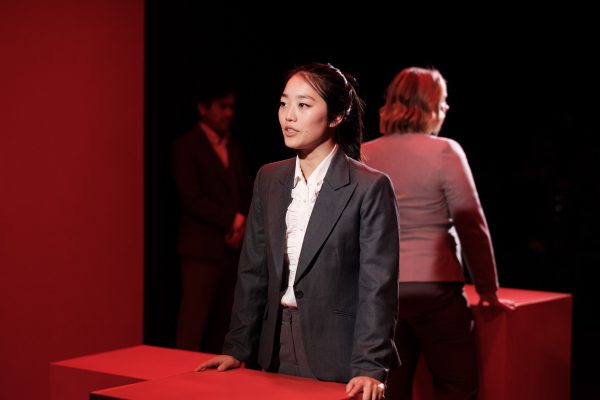 This is accomplished through Hwang's excellent writing digging through the fiery chaos of political correctness, racism, and obsession with cultural authenticity to uncover a fundamental part of our human psyche at the core of it. Something that transcends all racial borders. Something all our hearts can connect with. I won't reveal what it is because you have to experience the play to truly believe it.
In the story, David Henry Hwang accidentally casts a white man to play his Asian protagonist in his play, and is thus forced to help people believe he is Asian to "not lose face". But he goes a step further by combining this fictional story with the real-life investigations of Chinese Americans, including his father, to create a shockingly comedic and intense autobiographical narrative.
Under the exquisite direction of Hossain, the team brings this story to life in a simple yet complex, hilarious and beautiful way. RuRu Zhu's bright Chinese-vibing red minimalistic set design, Lucia Haddad's subtle and beautiful lighting and Prema Yin's Brechtian sound design work eloquently in transforming the stage into a space of anger, love and conflict. From an explosive press conference to an intimate walk between the playwright and his father to an interrogation room and so many other settings.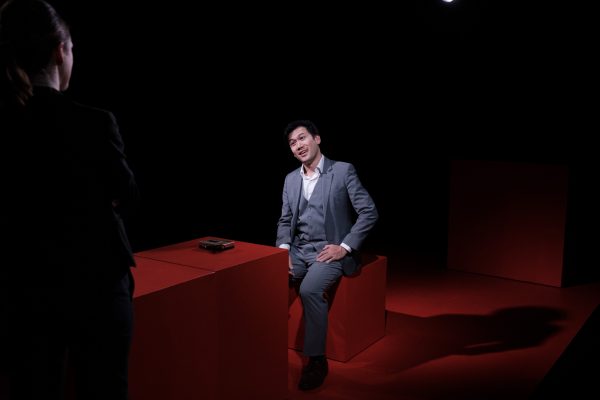 Also, the cast is brilliant. Shan-Ree Tan portrays the playwright with a cocktail of arrogance and wit, unlikability and likeability and honesty. Adam Marks does well in comedically capturing the Caucasian simpleton actor who is miscast as an Asian, who slowly grows into a more fascinating illustration of cultural dysphoria. Additionally, the ensemble of actors – Jonathan Chan, Helen Kim, Kian Pitman, Whitney Richards & Idam Sondhi – comedically, dramatically and gracefully transition between various characters. It is truly a beautiful ensemble piece to experience.
Although this production is already sold out, I do recommend you read this play. It is a rare piece of storytelling that includes everyone in a conversation that most would assume would be exclusive to one particular community.
Josephine, 18
Yellow Face presented by Dinosaurus Productions is playing at Kings Cross Theatre until May 8. Book your tickets here.