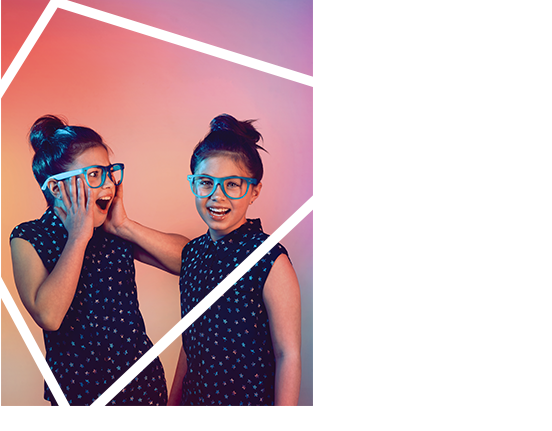 Have you ever wanted to change the past? Charlie Pilgrim does. And with the prototype of her time machine—The Mobius—ready for a test run, she's hoping to get her chance. Unfortunately, starting up the machine accidentally creates a closed time loop that adds a new Charlie to the world every 24 hours. With the population rising and group dynamics coming into play, things go from Interstellar to Lord of the Flies pretty fast. To save her soul and prevent the universe from collapsing under the weight of a mounting series of mind-bending paradoxes, Charlie is forced to do battle… with herself.
Age Recommendation: 8+
Dates: 21 November – 1 December 2018
Venue: The SBW Stables Theatre, Kings Cross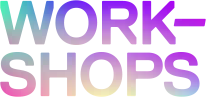 ATYP create high quality, inclusive school holiday drama workshops that are carefully planned to make sure all young people from Kindergarten right through to Year 12 spend a week of their holidays having the best time possible learning new skills, making new friends and of course creating a show to perform for family and friends. We have workshops for everyone that include acting, singing, writing, short films, comedy, playtime, imagination stretching, movement and SO MUCH MORE!
So don't hesitate. Spring into action, book your workshop today and we look forward to seeing you at one of our conveniently located workshops for a dramatic amount of fun these holidays.
Spring holiday drama workshops are on sale now and run 2-12 October
ATYP's learning initiatives connect schools across the country to the company's artistic programs in unique and inspiring ways. We specialise in creating tailored drama experiences linked directly to the curriculum.
Students learn from professional actors, directors, writers and designers and have the opportunity to connect with every stage of the production process; from writing through to rehearsals and on to performance.
Contact our Learning team today (education@atyp.com.au) to find out how we can work together to bring the theatre into your classroom!
For over 55 years ATYP have used theatre experiences to enrich the lives of young people. ATYP continues this legacy to nurture today's young Australians, the next generation of creators, thinkers and leaders with a bevy of engaging drama and writing workshops, yearly production seasons, writing programs and a youth advisory panel.
In 2017, thanks to the generosity of our valued community of supporters, ATYP delivered 6 productions, supported the development of 41 emerging playwrights, 103 actors in professional productions, provided over 120 scholarships for children from disadvantaged backgrounds and made accessible many more life-changing theatre experiences for thousands of young people.
Last year, ATYP commissioned a research report to evaluate the impact of our theatre programs, surveying over 1,200 ATYP participants, parents, alumni and other stakeholders. The research of the ATYP IMPACT EVALUATION REPORT found that youth theatre does positively boost mental wellbeing, reduces anxiety, builds resilience and fosters skills that benefit STEM (Science, Technology, Engineering and Mathematics) learning – irrespective of a young person's career aspirations.
With your generous gift you too can play a role in the delivery of transformational theatre programs that positively impact the lives of thousands of young Australians each year.
FAREWELL TO ATYP GENERAL MANAGER AMY MAIDEN
ATYP General Manager Amy Maiden has resigned leaving the national youth theatre to take up a new role at Sydney Festival…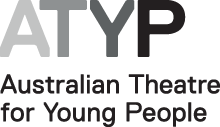 (02) 9270 2400
office@atyp.com.au
Suite 302, 52-58 Williams Street,
Woolloomooloo, NSW 2000