26.03.22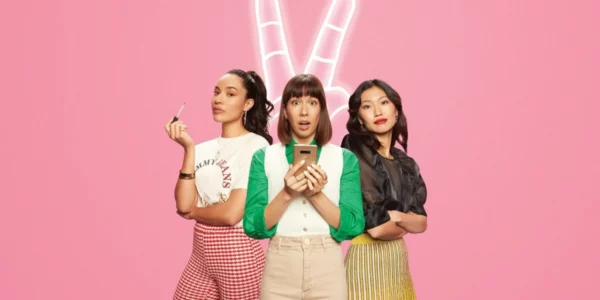 After a racist commercial for a skin whitening cream has been leaked online, the Singaporean office of rapidly growing start-up, Clearday Cosmetics, is plunged into a spiral of chaos as they attempt to strategise to solve this PR nightmare.
White Pearl, by Anchuli Felicia King and directed by Priscilla Jackman, is a radiantly hilarious satire, which grips audiences through an enjoyable ride of the millennial corporate climate. After being postponed twice, this award-winning play, which had its world premiere at the Royal Court Theatre in London, returns to Sydney with STC.
As audiences enter Wharf 1 Theatre, they encounter a sizeable projection (designed by King herself) of a cosmetics advertising campaign. These comforting images of dreamy pastels and supple skin are swiftly plunged into blinding neons as the mayhem of King's corporate nightmare begins.
Jackman has composed a quick-paced and engaging cast, building frenetic, intoxicating energy as stakes increase over the course of the play. As a collective, the ensemble of actors makes King's writing effortless through a slate of highly developed characters, each coming from different cultural, linguistic, and socio-economic backgrounds. Notably, Deborah An as Soo-Jin Park, and Shirong Wu as Xiao Chen work brilliantly together as scene partners, building moments of visceral intensity, and rapturous comedy.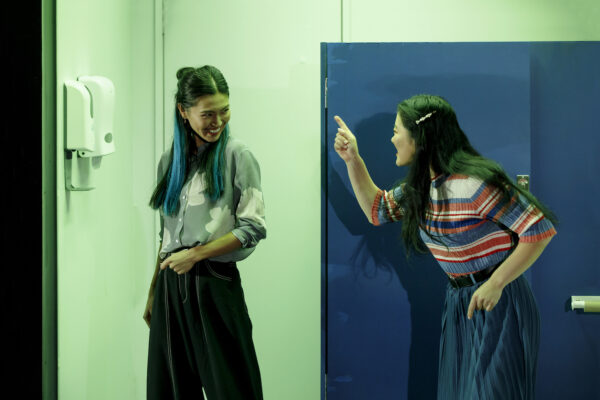 The joyous backdrop of Jeremy Allen's set design creates a humorous juxtaposition against the furiously clashing personalities within this production. In addition, Michael Toisuta's sound design helps build the rising tension over the course of this gripping play. Most prominently, King's writing lures and captivates audiences through an exceptionally entertaining plot full of unexpected twists, and cleverly written dialogue, forming the concrete backbone of this production.
King's thorough research is clearly evident throughout the well-written dialogue of this piece, creating an authentic depiction of the toxicity of the modern corporate environment and beauty industry. 
King's work brilliantly poses themes of intercultural racism, the cut-throat nature of corporate culture, and the capitalisation of shame within the beauty industry. Yet, as King puts it herself, the play is also about "six women having a really bad day."
4.5 stars
Nick, 16 (He/Him)
________________________________________________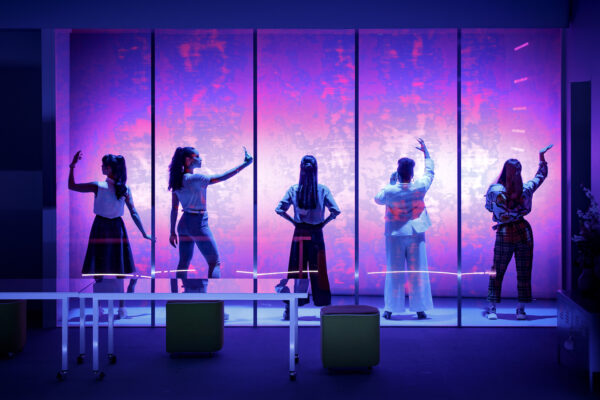 After two years of COVID delays, Anchuli Felicia King's White Pearl finally hit the stage at Sydney Theatre Company's Wharf 1 Theatre. Following the 2019 premiere at Riverside Theatres, the production was described as a 'little gem' – which it is indeed. 
Set in Clearday Cosmetic's Singapore headquarters, six strong corporate women are desperately trying to suppress a PR nightmare after a racist ad for their 'White Pearl' whitening cream went viral. King employs the ubiquitous skin whiteners that are used in Asia to reduce melanin levels and 'erase' dark skin as a vehicle to explore intra-Asian racism, the cosmetic and beauty industry, and the toxicity found in corporate culture. 
The play centres around six strong, Asian, corporate women, played by Deborah An, Manali Datar, Melissa Gan, Kaori Maeda-Judge, Nicole Milinkkovic, and Shirong Wu, with Stephen Madsen as the duplicitous ex-boyfriend.
As idiosyncratic women, they reinforce the notion that being Asian does not equate to belonging to a single monolith as each have their own distinct, diverse, personalities, and voices. With Indian, Korean, Singaporean, Japanese, Chinese, and Eurasian heritages, they debate, connive and strategise on how to save Clearday's image – exposing disparate, fractious cultures, and underlying racism.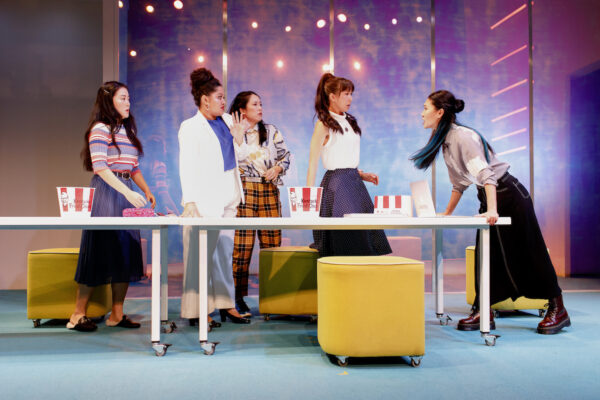 White Pearl exposes racism through a lens not typically characterised in Australia. Rather than discrimination against People of Colour (POC), intra-Asian prejudice and bias are uncovered through these intelligent, determined, strategic women in Singapore's cultural-melting pot. This dark comedy, with satirical exaggeration, moves fast and frenetically with witty, humorous, dialogue; balanced with tension that makes the audience question if laughter is appropriate. 
The anti-black or anti-dark-skinned opinion in Asia favouring lighter complexions could readily be paralleled to the longing for darker suntanned beauty in Australia. The universality of women's desire to alter their appearance is coveted by the beauty and cosmetic industries that promote and market 'solutions'. King exhibits the cosmetic industry's manipulation to not only benefit from women's insecurities but amplify their unease. 
Jeremy Allen's cleverly designed minimalist set seamlessly depicts the office and bathroom to add to the minimalistic corporate ambience, while the mirrored backdrop confronts the audience with their own faces, magnifying the essence of the beauty industry: playing on how we see ourselves.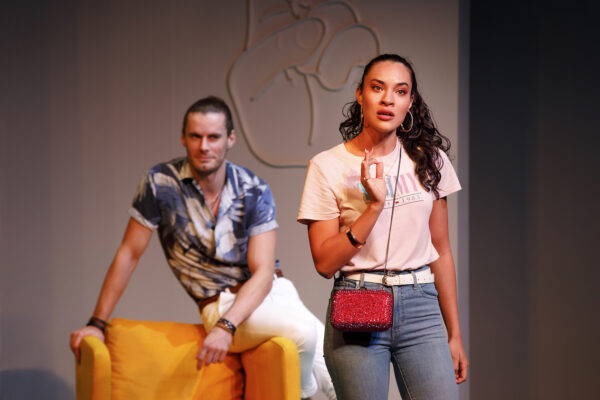 Pride in our beauty and prejudice against diversity is sadly universal. White Pearl is a 'little gem' in Sydney's mainstream theatre where racism is portrayed through a different gaze, highlighting the importance of inclusivity in Australian society in a world with diluting racism against POC. 
4 stars
Aspara, 19 (She/Her).
Sydney Theatre Company's White Pearl plays at Wharf 1 Theatre until April 23. Book your tickets here.