22.04.2022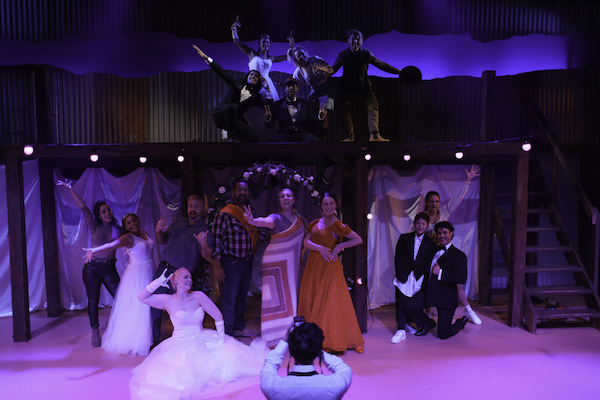 How lucky I was to experience the opening night of The Deb and to share that with such a warm and star-studded audience.  A new ATYP production in its spectacular new home. Sitting in the front row almost eye to eye with the cast, it felt as if I was part of the story while I belly laughed at the show. Each performer seemed to understand their characters so well, I found it just mesmerising to watch them sing and dance so naturally. From the legends Jay Laga'aia (as Jason) and Tara Morice (as Shell), to one of the four young actors playing 'Craig' (Jeffery Dimi), every actor was strong, energetic and radiated such a vibrant presence.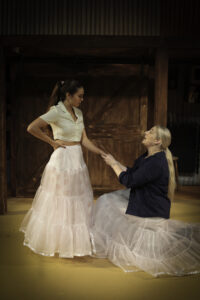 Along with this ensemble's phenomenal vocal abilities, extraordinary storytelling was seen in every song. It was constantly engaging, with a variety in dance styles and diverse energy in each musical number, with music written by the talented Megan Washington. Each character developed throughout the show, growing into a better version of themselves by the end. The lighting design really transformed this show and took it to a whole other level, playing a pivotal role in illuminating the changes in tone and ardour. I believe this musical has such a sincere balance between political correctness, wholesomeness and musical camp, thanks to the incredible direction of Hannah Reilly. It reminded me of the satirical musical The Boomkak Panto that I saw last year at Belvoir, through the rural Australian setting and the exploration of community in a modern context.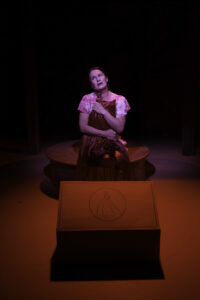 I think the three most prominent messages to come out of this story were; 1: to be yourself, 2: forgiveness, and 3: to understand that although people across different places and ages have contrasting views – outdated or progressive – the way to advance is to learn from each other. Touching on peer pressure, drinking, relationships and sex for teens through exaggeration and impressive hip hop, makes clear reference to how so many teens try to fit in and stay cool in a party setting. Also putting into perspective the greater issues apparent in Australia, i.e droughts and fires, and many teens' priorities. The inclusion of the very talented musician on the side of the stage, ensconced within the rocky set, allowed the audience to feel connected to the intimate atmosphere, making clear the drive of each scene.
I have many stand-out and goosebump moments I could recall however I mustn't spoil too much, please take my word for it, The Deb is hilarious, relatable, political, touching, fabulous and definitely worth seeing!
Olivia, 15 [she/her]
ATYP's production of The Deb plays until 4 June at the Rebel Theatre. Book your tickets here.