 With previews starting in just a few days, we sat down with some of the cast of The Deb, to find out a little more about them.
Katelin Koprivec (Taylah Simpkins), Charlotte MacInnes (Maeve Brennan), and Georgia Anderson (Chantelle) gave us an insight into their worlds. 
To start us off, each interviewee gave us an introduction: 
"Howdy friends! My name is Katelin, I am a young actor, singer and dreamer. Born and bred in Wollongong, I am ready to take on the big city smoke. My friends would describe me as a ball of chaos with a generous side serving of scrappy. Just how I was meant to be, my own kind of me." 
"Hello! My name is Charlotte MacInnes and I am from a little beach town in Western Australia called Albany. I love the ocean and singing and I can't wait to be a part of such a fun new musical!"
"Hi! I'm Georgia – aka G, George, G-Unit, Podge, or whatever funky nickname you give me. I like to make lots of noise – especially the rhythmic kind, and tell stories and boogie for a living. I LOVE spicy food! I'm a mostly introverted Gemini who enjoys meeting new people, exploring the unfamiliar and spending time with my loved ones."
Where did you study? 
"I am a graduate of the Australian Institute of Music receiving a Bachelor of Music (Music Theatre). I have also graduated with a master's degree from The University of Wollongong." – Katelin 
"I am now based in Sydney but lived in Perth for five years studying contemporary voice and musical theatre at WAAPA." – Charlotte 
"I am studying on a scholarship at the Next Step Performing Arts & completed my Certificate IV in Performing Arts at Brent Street" – Georgia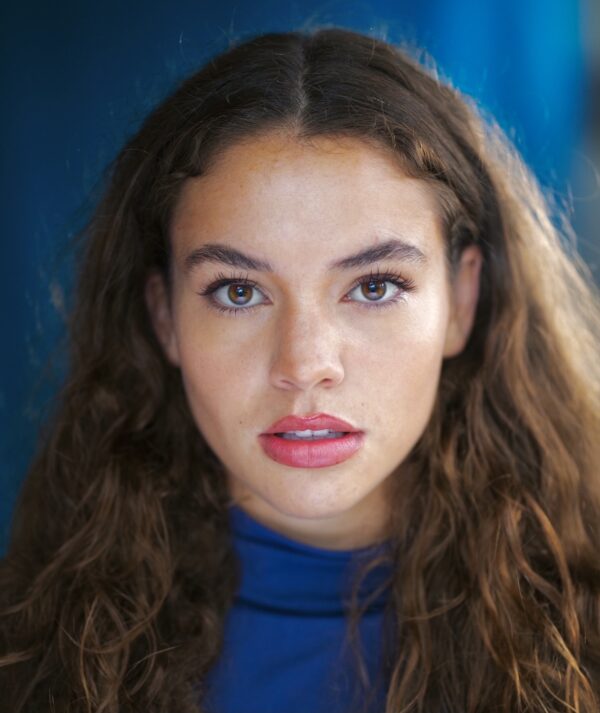 What is a little-known fun fact about you? 
"My favourite food for years growing up was 'Deb' instant mashed potato. So, I guess you could say things were meant to be!" – Katelin 
"A little fun fact about me is that while I've never been to a Deb, I did crash a ball once and luckily didn't get caught and danced all night." – Charlotte 
"You know those ballet routines called 'demi-characters'? (story-telling ballet routines). I played Peter Pan when I was 7. Despite my cashews for feet and lack of technique, I won the competition! I knew from that point that I was definitely not going to be a professional ballerina, but I knew that I enjoyed telling stories and making people laugh."  – Georgia 
What is your favourite thing about the Deb? 
"Playing the role of Taylah Simpkins is my favourite thing about the show. Her journey is so familiar to me in many ways, that I can't help but wish that 16-year-old Katelin could be here to see 'The Deb'. She would feel so represented on a stage as special as The Rebel Theatre. Oh, I guess a flanno for a costume is pretty cool too." – Katelin 
"My favourite thing about the show is that I've never seen another story like it, especially one about a small Australian town which is very near and dear to my heart. I also love how many different wonderful storylines are intrinsically weaved into one another and so every audience member will be able to find themselves in there somewhere." – Charlotte 
"My fav thing is that 'the Deb' is unapologetically Australian! I have always loved Australian humour (obsessed with Kath & Kim/Chris Lilley/Black Comedy fan) and am excited to whip out my inner bogan!" – Georgia 
What does it mean to you to be involved in this production? 
"It really is the DREAM job! A new Australian musical, a role that I get to help shape, a creative team and cast of genuine genius' and a big hole in my heart that has been filled through the celebration of young people. No biggie!" – Katelin 
"This is my first professional production out of drama school and has been such an incredibly wonderful and humbling experience. It means so much to be able to show people what I know I'm meant to do and to make some lifelong friends in the process. To be back entertaining audiences in person again is the best feeling I could ask for." – Charlotte 
"Everything! Having the opportunity to be a part of the creative process and developing the characters around our own alter-egos and individual skill sets is such a rare opportunity. I can't wait to create Chantelle and for you all to meet her! Being in a show with many inspiring female creatives is so exciting! I've always looked up to Amy Campbell and Felicia Stav and am thrilled to work with them both. This show has so many tasty tracks, with completely different feels. The dance-break possibilities are endless! I cant wait to see how they bring this show to life! Thank you to this glorious team for this incredible opportunity!" – Georgia
By Hannah Reilly and Megan Washington
A co-production with Camp Sugar Productions
8 April – 22 May