The Chapel, the Fire, and the Dead Cat Review
07.04.2022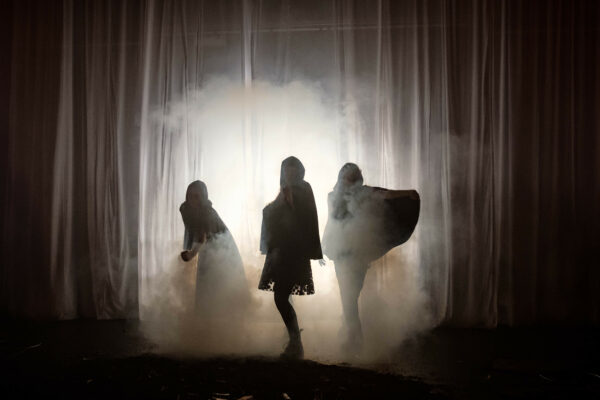 What happens when eleven teenagers creep onto a church ground at night? The Chapel, the Fire and the Dead Cat (winner of the 2019 Senior ATYP Foundation Commission). Madelaine Nunn's wonderful and ghostly play explores themes of growing up and being young in a sympathetic and relevant way.
The Chapel, the Fire and the Dead Cat has a brilliant way of making you laugh while simultaneously sending shivers down your spine. The intelligent mix of eerie and ambient design alongside upbeat and lighthearted characters makes an exquisitely unique atmosphere. This mix of themes continues into the script, where the play follows four different groups who are at the church grounds for different reasons.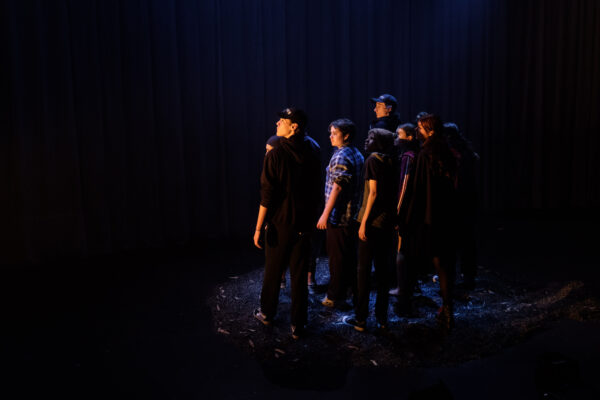 Three young witches perform a ritual to try and summon the dead; a dysfunctional but loving friendship group attempt to film a youtube video; two siblings bury a cat they definitely did not run over; and a couple tries to find a romantic spot to relax, not realising the weird (but nice) art kid is with them.
While each group seems to be at the church for an amusing and mildly unholy reason, the show slowly but surely devolves into the more touching and vulnerable backstories behind each character, making you sympathise with every role. The cast brought these people to life, with confident, and impressively strong performances. Something I have always loved about the ATYP Foundation Commission is the chance it gives young performers to showcase their talents. 
Young people playing young characters on stage doesn't happen enough, so it's always refreshing to see it done with so much prowess and passion.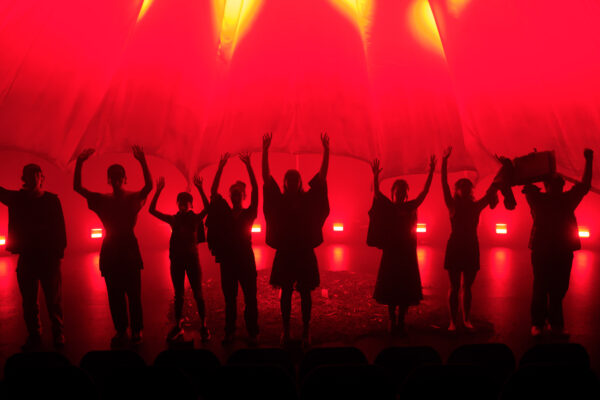 Something this show nailed was the gorgeous lighting, sound and set design, constantly creating a sense of unease in the theatre. Occasionally hanging objects would fall, making you jump, and slow ominous background music would play in between and during scenes. 
All in all the Chapel, the Fire and the Dead Cat was an inventive concoction of ideas and concepts, making it an enjoyable, and funny show.
3.5 Stars 
Astra, 16 (She/Her)
The Chapel, the Fire, and the Dead Cat is part of ATYP's Theatre Flat-Pack program. For more information, visit our education page.