SPRING INTO SEPTEMBER AT ATYP!
I'm writing this month's introduction gazing out at the wombats at Riversdale on the Shoalhaven River where we hold the National Studio. It seems a fitting way to welcome the change of season. I'm here with twenty young playwrights aged 18 – 26 who are honing their skills as they craft the short stories that will be presented as part of our 2020 season in Intersection: Beat. 
September is the month things heat up – literally and metaphorically – at ATYP. We're packing a huge amount into Spring with events happening all over the country.  
The talented cast of FANGIRLS are packing their bags and leaving the rehearsal room as they fly north to open their season at Queensland Theatre as part of the Brisbane Festival. We're wishing Yve Blake all the very best as she prepares to finally get this extraordinary extravaganza on stage. It's been three years since Yve first hunkered down in the ATYP offices to start work on this explosive new musical. You can catch it in Brisbane from September 7, and then in Sydney during October. Presented in association with Belvoir and Queensland Theatre, FANGIRLS is the must-see musical of 2019.
For those looking for a theatre experience in Sydney never fear, we have another show opening on September 12. The hilarious and wickedly dark Bathory Begins opens at the Joan Sutherland Performing Arts Centre in Penrith. Written by rising stars Emme Hoy and Gretel Vella, this production showcases 14 talented teenagers under the enthusiastic guidance of director Rowan Bate. This is another work that has been over two years in the making and we guarantee it will bring a smile to audiences of all ages.
But wait, there's more!! While two shows open, two more start rehearsals this month. Amy Hardingham and her team of actors aged 10 – 13 are busy putting together Nathaniel Moncreiff's comedy April Aardvark, winner of the 2018 Junior Foundation Commission. Meanwhile, I start rehearsals in Darwin for our professional production Cusp by multi-award-winning writer Mary Anne Butler. 
If you're in South Australia in early September feel free to swing by Whyalla to visit the team involved in Writing Place. This new pilot project delivered in partnership with Carclew and Country Arts SA is bringing together regional artists from all over Australia to explore stories that speak to the experience of living outside our capital cities. The program will create scripts where our country's extraordinary landscape connects with character and identity. 
And of course, for those looking forward to the end of the month, Spring school holiday workshops are online and booking fast. Whether you are from Sydney or looking to come to town for a week of holidays, we have something to explore your theatrical potential. Check out the website to see what's on offer.
There's plenty to see and do with ATYP this month. We look forward to catching up with you somewhere around the country.
Until next month,
Fraser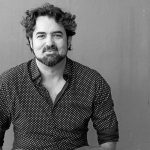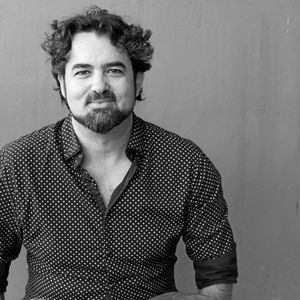 Back to the September eNews