Rebel Wilson makes our September spectacular 🎆🎭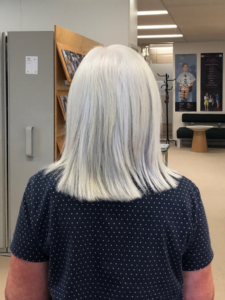 ATYP is a very mature youth theatre company – if you define maturity by experience (58 years in the biz), perspective (focused on young people in the arts), knowledge (learnt from history), up for challenges and change (innovative initiatives in pandemic times), and measured reactions to crises (not drowning, waving!).
Australian Theatre for Young People came to life after a series of meetings, beginning in 1963, at the invitation of playwright, Eleanor Witcombe, with theatre artists, playwrights and educators, who decided to establish a company to produce professional, high-quality theatre for young people, something non-existent at the time.
In 2003, a few months before the 40th anniversary celebrations of the company, I was employed as the Archivist to establish an in-house corporate archives' function at ATYP, only the second performing arts company in Australia to do so.
There were hundreds of boxes of unsorted records and documents accumulated until then, that were in need of safe storage and careful contents-listing, in order to ascertain what ATYP had achieved, and create detailed databases of productions and events, based on documentary evidence.
It was amazing that the volume of material had survived many moves from temporary and often unsuitable premises. Permit me to enumerate them, as some of the venerable alumni amongst you might remember rehearsing or attending workshops there…
From the 1960s, ATYP shared spaces in Old Tote Theatre Company studios, UNSW offices, NIDA Huts and rehearsal rooms, and the NSW Institute of Technology (UTS), until 1982, when ATYP headquarters moved to the 'Esme Hackett (Sucks) Memorial Hall' in Ultimo.
But only until 1984, when there was a choreographed opening of new premises in Myrtle Street, Chippendale. And not for long! From 1985, ATYP locations included the Rocks Theatre, the Old Sailors' Home, 106 George Street, 200 Cumberland Street, and 132 George Street.
From 1993-1995, ATYP operated in rooms upstairs in the Argyle Centre, but due to spirited workshops, the ceiling and chandeliers would vibrate in the restaurant below, with dust falling in patrons' food…
With great good fortune, the finger wharf in Walsh Bay beckoned.
The official opening of the new premises at The Wharf in February, 1996, was attended by the State Premier, Sydney's Lord Mayor, ATYP alumna and Ambassador Nicole Kidman and ATYP Patron Ruth Cracknell.
Nicole Kidman launched the ATYP/LendLease Scholarship 2000 awards which enabled four annual winners to undertake a 3-month course of study in their field of interest in the US or Europe.
Some years later, a certain emerging actor, who had attended workshops, been a cast member of a number of ATYP productions, and had worked for the company, won a LendLease Scholarship 2000 award, which just may have launched a stellar career in Australia and overseas, in acting, writing and producing.
When this alumna visited Sydney, she would make herself available to ATYP for fundraisers and surprise pop-ups in workshops, and her desire to give back to ATYP culminated in an agreement to become an ATYP Ambassador herself, in 2013.
Demonstrating a passion for the arts, and a commitment to investing in the future of Australian theatre, she became a benefactor of aspiring artists in 2015 (alongside Rose Byrne), contributing the Rebel Wilson Theatre-maker Scholarship, later the Rebel Wilson Comedy Commission.
It is of course, Rebel Wilson, and ATYP is proud to honour her by naming the theatre in our new Pier 2/3 premises The Rebel Theatre.
For the first time in our almost 60-year history, ATYP will have its very own purpose-built theatre where Australia's future leading actors, playwrights and theatre-makers will tread the boards.
Rebel has generously pledged one million dollars towards the ATYP Foundation Capital Campaign, which will go towards the building costs, ongoing maintenance and overall company development.
Currently, she is inviting those who can contribute to make a donation. Every dollar you give, Rebel will match up to one million.
Please consider donating, and joining us on our journey to Pier 2/3. Your support will make our new home the heart of Australian youth theatre and help us continue our legacy for years to come.