Once (Perth Season) Review
11.06.2022
Once, produced by Black Swan Theatre Company in collaboration with Darlinghurst Theatre Company, is an intimate production where music makes the heart move.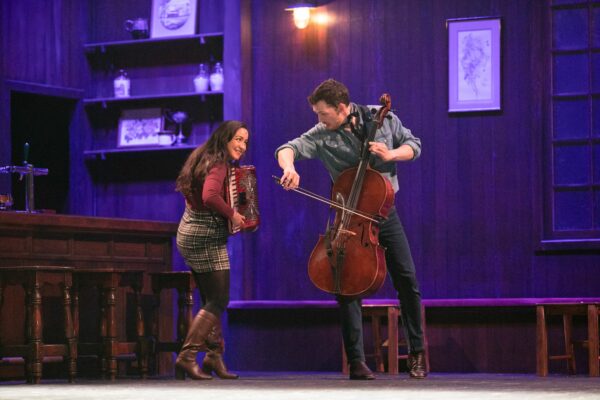 Once is a modern-day urban love story of a disheartened Irish musician on the verge of giving up and a piano-playing Czech immigrant that remind each other how to dream. It's no secret that Once has solidified its place in pop culture, with the original Broadway production winning eight Tony awards in 2011. Yet, this new Australian production holds its own with a vibrant set, captivating lighting/sound design and of course, rich performances from the cast.
Stefanie Caccamo's performance as Girl is utterly captivating, causing the audience to not only laugh from the moment she entered from the audience but also cry due to the sheer emotional complexity of her performance. Toby Franics' Guy acts as the show's anchor with a raw performance worthy of praise. Caccamo and Francis' stage presence and chemistry together is so electrifying that it feels like a warm hug. The rest of the ensemble just exemplified the production, creating a cohesive performance that truly transported the audience to the musical world of Dublin. The vocal performances of the cast in the show are truly exemplary and one can only hope and pray for a cast album!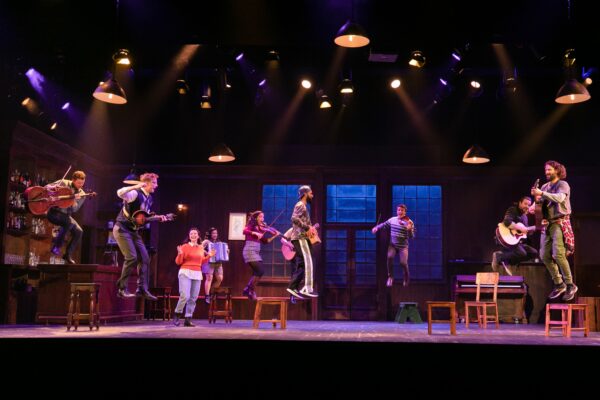 Once is not afraid to step away from the traditional 'jazz hands box step' musical theatre style and break norms in the genre. For example, the actors being the orchestra themselves. In a show so heavily devoted to music, when the cast is collectively playing the violin on roller skates you can't help but not have a smile on your face. The musical director and cast member, Victoria Falconer can only be applauded for the masterful blending of acting and orchestration. The music was so present onstage that it felt like a character in the show itself.
The success of Once proves that not all musicals have to be multi-million dollar productions in order to have an impact.
After a successful season in Perth, Once is on its way to Sydney to play at Darlinghurst Theatre Company until the end of July. If you find yourself in Sydney, be sure to grab tickets.
4 Stars.
Nicholas, 16 [he/him]
After playing at the Regal Theatre in Perth, Once plays at Darlinghurst Theatre in Sydney from the 24th June – 31st July. Buy tickets here.