June is bustin' out all over at ATYP! 💥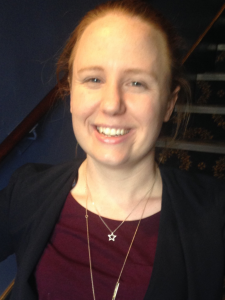 As we race to the halfway point of 2021, I've been reading several interesting articles about the emotional state currently felt by many that has been described as 'languishing'. Languishing is a sense of stagnation and emptiness – and as the world continues to wrestle with the effects of a global pandemic, I think we can all relate to this feeling at times. Activity at ATYP, however, is anything but languishing! As we propel forward with our eyes on the prize of our brand-new home on Pier 2/3, there is a feeling of growing bigger, better, and filling the lives of young people across Australia.
But moving is expensive, and we need your help! ATYP's Annual Appeal is your chance to support us to continue the work that we do. We believe that young people get the job done – in fact, we made a whole series of videos about it! Watch the first video here and keep your eye on our socials for the rest. If I can't convince you to donate, I bet these guys will. 
Continuing to move onwards and upwards, ATYP is embarking on another national tour in 2021. The stunning production, Follow Me Home by Lewis Treston, is inspired by the lived experiences shared by homeless young people across NSW. Performed by an exceptionally talented cast, it highlights the complex realities faced by young people with no safe place to call home. Book tickets to the Sydney season and check out the list of touring venues here.
Our Winter holiday workshops are less than four weeks away and selling fast. One of my favourite parts of my job is putting these course ideas together, then handing them over to the young creatives and seeing what they make at the end of the week. I am never unimpressed! Book a class here.
Next week, we officially launch the highly anticipated ATYP On Demand Plus platform. A complete digital education package for primary teachers that uses drama and literacy strategies to explore the history curriculum, it is going to change the way students learn! Jacqui (and the team) are already cooking up new units to add to the platform. The Education revolution at ATYP is well and truly underway.
Lastly, can we have a massive round of applause for 2021 Rebel Wilson Comedy Commission winner Nikita Waldron? Selected by Rebel herself, Nikita will spend the next year developing a comedic work with the support of ATYP. We can't wait to see how it goes!     
This and much, much, much more is on offer at ATYP now. Go on, come and be dramatic with us! We will see you in June.