20.07.22
"How many escapes does one have to make?"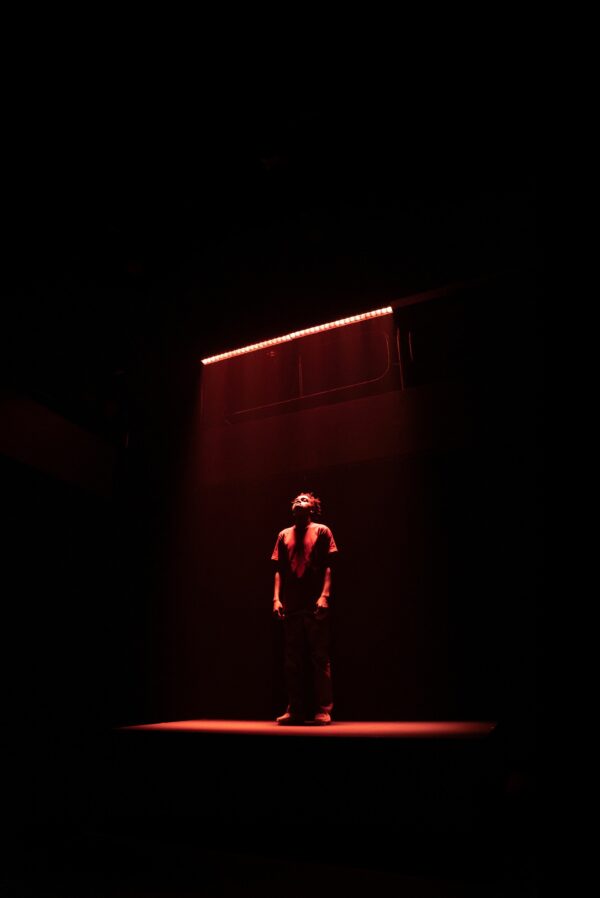 This is the question at the heart of the hilarious, gut-wrenching, and eye-opening theatre experience that is Jali by Oliver Twist. Jali is an autobiographical one-man show written, directed, and performed by Oliver Twist. The piece unpacks his life and experience of being a refugee and fleeing Rwanda during the civil war, then living and growing up in a refugee camp in Malawi before moving to the city and living off his family's convenience store. Finally, we follow his process and experience of immigrating to Australia as a teenager. Using expert storytelling skills, stunning lighting and stagecraft, and an exquisitely woven retelling, Oliver Twist has created a gentle, yet powerful exploration of the journey so many refugee families go through to find a safer home.
Jali moves between timelines with ease, jumping from life as a 10-year-old picking mulberries in Malawi to moving from Ipswich to Sydney as a young adult finding his own place in Australia. The weaving of timelines was staged with vision, using the whole stage to tell each story, and moving between moments with a subtle beat, lighting change, or movement across the stage. This was only made more eye-catching with the excellently simple but dynamic set designed by Morgan Moroney, using levels, stairs and small platforms to enhance the story through staging. However, none of this would be effective without the exquisite storytelling by Oliver Twist.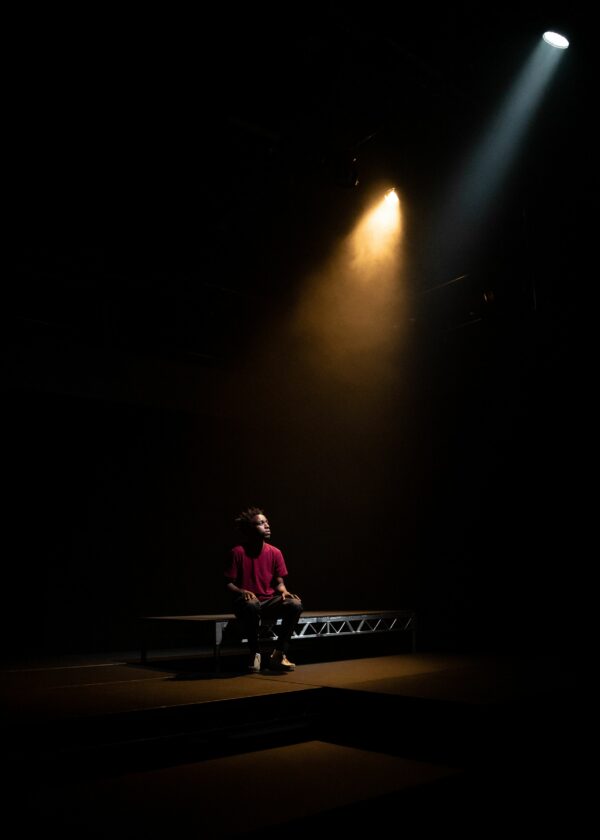 Twist invites the audience to observe his own life with a welcoming hand, gently leading us through hardship, and exposing the difficulties of his life as the eldest of four. He makes jokes, gives the audience knowing looks and paints us images of his life. Through his words, I was able to taste his family's Christmas dinner, admire the beautiful lakes of his birth country and experience the agonisingly long lines waiting for immigration. A comedian and poet, Oliver Twist has the audience on the edge of their seats – a very impressive feat for a one-person show! I don't want to spoil too much of his story, as I believe the only way to truly experience it should be through his words.
Jali is an important piece of theatre, uncovering and leading the audience through the experience of being a refugee and finding a place to settle. As an incredibly privileged white person who has grown up in Australia, it is integral that myself and audiences like me hear and experience these stories. It is these stories that remind all Australians about the responsibility we have to welcome refugees to our country.
I don't know the answer to Jali's question, but I hope the answer is "no more".
4 Stars.
Jordon, 22 [she/her]
________________________________________________
20.07.2022
'When the music changes, so does the dance'– West African proverb.
Rawandan-born Aussie, Oliver Twist, commanded QPAC's Cremorne Theatre with his one-man show, Jali.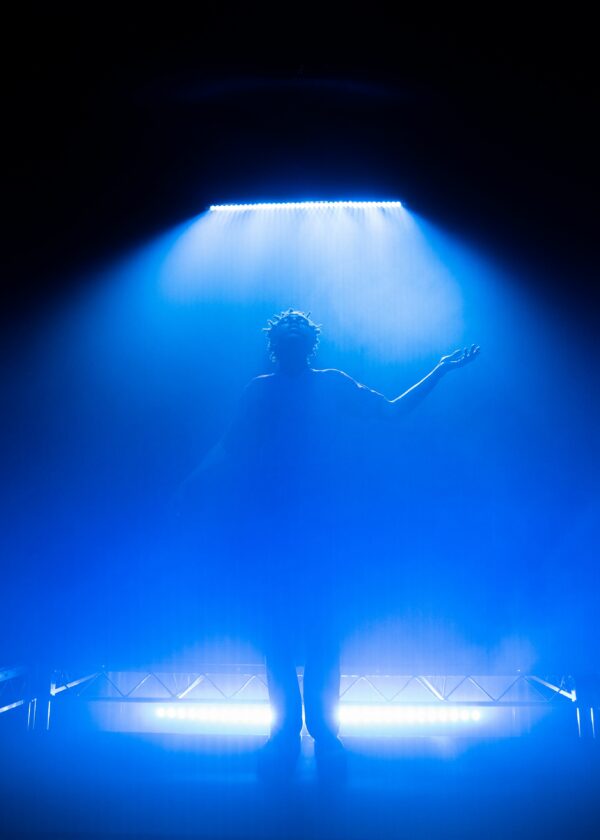 Jali is an inspiring story of resilience, hope, and family. Written, directed, and performed by Oliver himself, you cannot help but be absolutely enamoured by the charm, vulnerability, and talent of this young storyteller. The show was wonderfully supported by the lighting and minimalistic set design, both by Morgan Moroney, that generously leant itself as a canvas on which Oliver was able to paint his story. Composer and sound designer, Daniel Denholm, delicately wove music and soundscape around the story which was deliciously complemented throughout.
Jali opens with the joyous, triumphant sounds of an African chorus and what follows is 60 minutes of pure, storytelling magic. Jali – a West-African word meaning 'storyteller' – is a fitting title for this show, as Oliver is a natural performer. Twist effortlessly brought the audience along on his family's incredible journey from Rwanda to Ipswich, making everyone in the 277-seat Cremorne theatre feel as if they were a close friend.
Jali is performed as a series of short vignettes, that take the audience on a non-chronological journey that was at times hard to follow. This was an intentional choice by Twist, to give the audience a brief glimpse into the sense of the uncertain and disorientating refugee journey. What was truly remarkable was how Oliver was able to weave together sensational comedic timing with incredible poignant moments. These nuggets of pure comedic joy were well placed throughout the show, providing beautiful contrast to the moments of fear and deep sadness that were also a part of Twist's story.
A treat of a night out at the theatre, Jali is not to be missed.
4 Stars.
Thomasina, 26 [she/her]
Oliver Twist's Jali played at the Queensland Performing Arts Centre from the 20th July to the 23rd July.