Have a drama-filled July! 💛🎭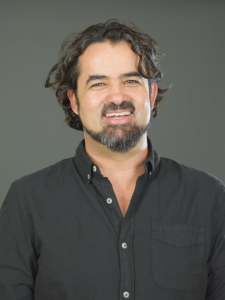 Wherever you are in Australia, I hope you are managing to find an upside to riding these COVID waves. As ATYP spins and cuts back into July, we're once again adapting to a changing world. At least this time there's a firm sense of having been here before. Everyone knows what's required. We're just getting on with it.
Sadly, our critically-acclaimed season of Follow Me Home was brought to an abrupt end. We closed the show immediately following the stay-at-home order on Friday 25 June. Though we were only able to deliver half a season, the responses were quite extraordinary. Over the past two weeks, ATYP has received beautiful, heartfelt emails from young people whose experiences of homelessness were echoed in Lewis Treston's superb play. We are now keeping our fingers and toes crossed that the country will have settled and borders will begin to reopen before we launch the national tour in a month. 
Within four hours of the announcement on Friday, we had cancelled the first week of ATYP Holiday Drama Workshops and refunded the hundreds of enrollments. By Monday morning, Claudene had drafted a new program to be delivered online, starting from Monday next week and running through to the end of the school holidays. If you have young people in the house with you these holidays, please click on this link for something utterly delightful. If you are in NSW, you can apply your Creative Kids voucher for a $100 saving. For those interstate or who have already used your vouchers, I hope you will be able to join us.
As teachers around the country begin your preparations for Term 3, don't forget to have a look at ATYP's digital classrooms. ATYP On Demand offers free access to productions and drama resources for high school and upper primary students. For primary schools, we have launched On Demand Plus, a subscription service that uses drama and interactive learning to deliver units of the History curriculum. On Demand Plus was trialled by 67 teachers from schools around the country during Semester 1 this year to huge success. For further information or details please speak to Jacqui and Monique from our Learning Team. 
For all actors aged between 16 and 26 who are interested in being involved in ATYP's 2022 season, now is the time to make sure you are registered on the ATYP Audition Database. The company is about to announce general audition opportunities. We will be running auditions for people interested in performing in plays and musical theatre. Anyone who is within the age range is welcome to audition. We strongly encourage people from diverse backgrounds, abilities and levels of experience to join us. We believe any young Australian that wants to audition for their national youth theatre company has the right to be seen and heard. 
As we all wait with bated breath to see what the next weeks will hold, we hope you are able to stay safe and strong in your part of the country. Hopefully we can see you in a theatre, audition, script development or workshop room very soon. 
Until next month.
Fraser