17.06.21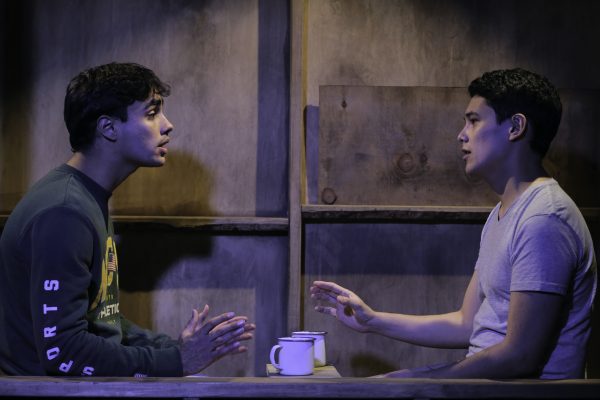 Follow Me Home, starring Laneikka Denne, Jasper Lee-Lindsay, Sofia Nolan and Thomas Weatherall, presented by ATYP at Griffin Theatre Company, explores the gritty reality of youth homelessness which currently affects thousands of young people around the Sydney area. Presented as a series of vignettes, the various stories showcase the extent to which youth homelessness can affect anyone, at any time.
Imogen, a teenage girl, has been staying at her best friend Chloe's house. While Chloe's mum parties with her friends outside, Imogen reveals to Chloe she has been experiencing homelessness.
Chloe snaps at Imogen, "You're not homeless! You just can't go home!"
It feels like a ridiculous thing to say, because that's what homelessness is, isn't it? But seconds after the remnants of Laneikka Denne's voice had settled in the air, the feeling in the audience was palpable. Feelings of confusion, of understanding, and the realisation of just how difficult things can become before you even realise it. These are the experiences that many young people deal with every day, and more often than not, it's easy to forget. Follow Me Home works to constantly remind us that this is not a work of fiction, that there are people who are currently living through the stories presented on stage. Each scene is followed by the projection of a black and white film, with a voiceover from real young people, telling their stories about their experience with homelessness.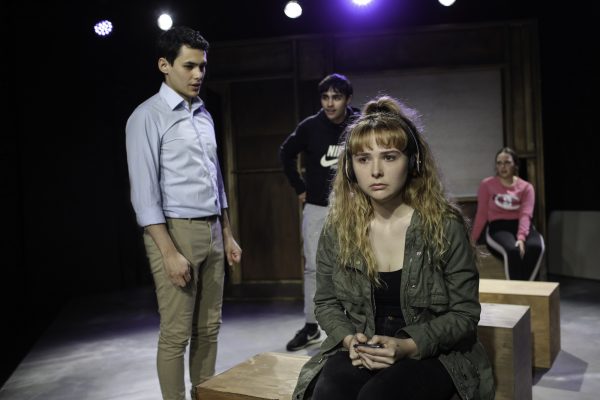 The use of minimalistic sets lends itself beautifully to the gravity of the subject matter. Wooden boxes act as bed frames in girls' rooms, steering wheels in manual cars, 'nice cafe' stools and everything in between. The cast does a beautiful job of seamlessly morphing from one scene to the next, visibly becoming their next character and settling into the next predicament like shapeshifters. The ensemble balances the space on stage effortlessly, with certain characters commanding the stage during pivotal moments, then allowing themselves to be swallowed up by their surroundings when necessary.
Dealing with incredibly intense topics, sometimes it all feels like too much to handle. Slivers of perfectly placed comedy allow the audience to breathe a momentary sigh of relief. The comedy is derived from the playful, vulgar and unabashed temperament of the teenagers, and that's when we remember that these are just kids.
An eye-opening exploration of youth homelessness, Follow Me Home is a must-see for young people and more.
Indiana, 16
___________________________________________________________________________
Follow Me Home provides glimpses into the real-life stories of young people who have experienced homelessness, "told with honesty, heart and humanity". Indeed, it delivers just that. Simple, raw and incredibly real.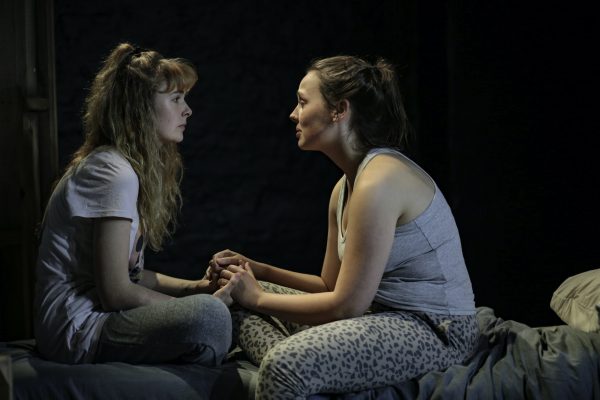 The SBW Stables Theatre stage is quite minimal, with a timber structure that resembles an abandoned scaffold. Wooden crates are moved and transformed with each scene to create benches, beds and platforms. Transitions are accompanied with insightful verbatim quotes that inject further experiences of how young people have navigated homelessness. Soft audio is intertwined seamlessly within scenes to enhance stakes and create realms.
The stories cover a range of archetypes, from privileged private school students, to clingy friends processing histories of abuse, to those living on trains provoking passengers for conversation, to prospective McDonald's employees who live in the park across the road, and to those exiled from their homes because they didn't uphold conservative values. In real life, we see these people pass us by on the street. I felt like I knew each of these characters personally.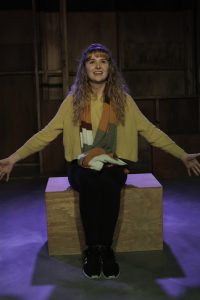 The highlight of the show is without a doubt the four young performers who bring truth and guts to these characters. The actors bring a warm energy to each scene, their intuitive nature inviting; it's like they're allowing us insight into their stories that have so often been suppressed. Their presence was captivating, evoking empathy and compassion, even when they were hurling expletives at others. The staging and direction complimented this strong ensemble and their relationships as both actors and characters. While each individual scene was as strong as the last, I was waiting for a conclusion or even a confrontation from the through line at the end of the performance. Though, perhaps this is the point: homelessness is an ongoing societal stigma that has no means to an end without action. Our action. I was challenged to reflect on my place within society and how I may have previously interpreted homelessness.
I left the theatre feeling a little more determined to listen to others with love and appreciation, rather than judgement.
Sonia Dodd, 23
ATYP's Follow Me Home is playing at Griffin Theatre Company until July 3. Book your tickets here.