Death of a Salesman review
09.12.21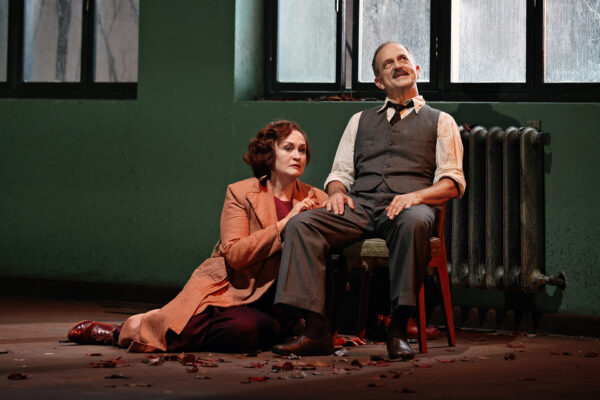 It's a stormy Thursday evening as people gather out of the rain in the Sydney Theatre Company foyer at the Roslyn Packer Theatre. Tonight's viewing is Arthur Miller's Death of a Salesman directed by Paige Rattray.
Death of a Salesman is a classic text and is raved about as one of the most iconic plays of the 20th Century. The main point of this play is to explore loss of identity and one man's inability to accept change within himself and society, which, at its core, is a universal experience that many of us can relate to and see ourselves in.
The casting is on point, with Jacek Koman bringing fury and passion to his performance of Willy Loman, not an easy role to tackle and he does it with ease. Josh McConville as Biff and Callan Colley as Happy both gave outstanding performances capturing the two sons and their differing relationships with their father.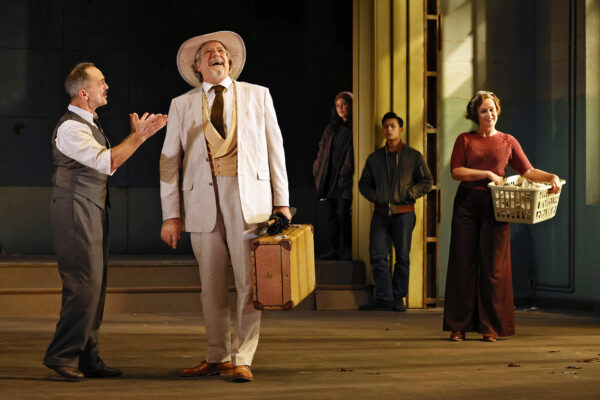 The whole cast is on the stage for most of the show, which I found distracting at first, but became more intrigued by what they were doing on stage and when their time to shine would come. As the story goes along, it becomes clear that the cast's presence is to foreshadow Willy Loman's descent into madness – almost becoming ghosts on stage bearing witness to everything unfold, which in turn leaves you with an eerie kind of feeling.
The set design by David Fleischer evokes a lost and unfamiliar place setting the perfect tone. The lighting design by Paul Jackson captures the mood and shifts in the play so seamlessly you haven't realised the lighting had changed.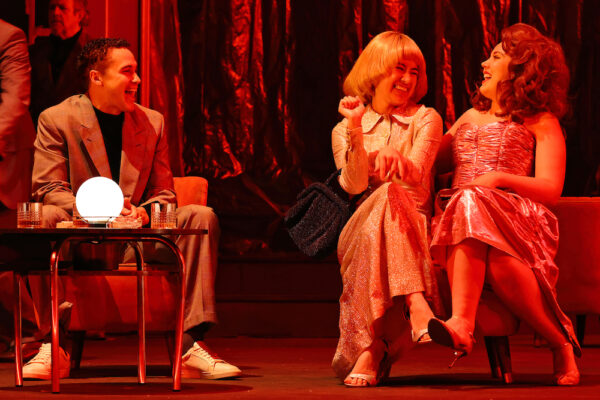 The production overall was well performed and all the elements of lighting, costume, and design were impeccable and the direction was clear and solid but I did leave asking myself "do we really need a production of Death of a Salesman in 2021?" I often wonder what other works we could be presenting on our Australian stages?
Sarah Carroll, 25 (She/Her)
___________________________________________________________________________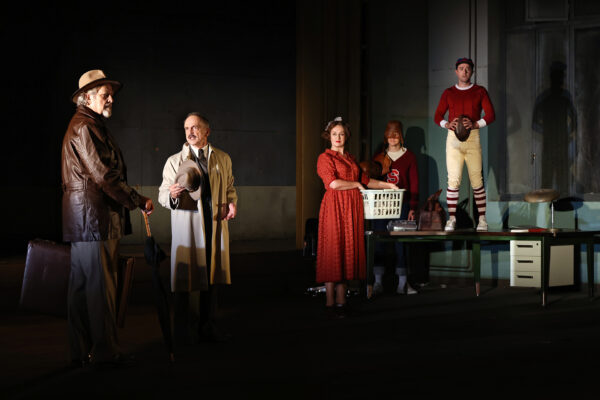 In Arthur Miller's Death of a Salesman, Willy Loman's constant desire to be well-liked quickly becomes evident. Sydney Theatre Company's rendition of this seminal tragedy, however, is not motivated by this same desire. Rather, Paige Rattray's production demands the audience's empathy over their consolation and praise, making for an emotionally taxing yet rewarding theatrical experience.
The play opens with the cast's harmonic choral chanting of Billie Eilish's "when the party's over", the production's only obviously modern reference, immediately establishing a sombre tone. However, this is quickly juxtaposed by the many moments of comedy interwoven throughout the piece. While some consider Miller's play to be one of the most depressing ever written, Rattray offers the audience plenty of lighter moments, whether that be a bubbly tune in the jazz bar or a joke from Bruce Spence's refreshing depiction of Charley, all of which are needed in this almost three-hour-long production.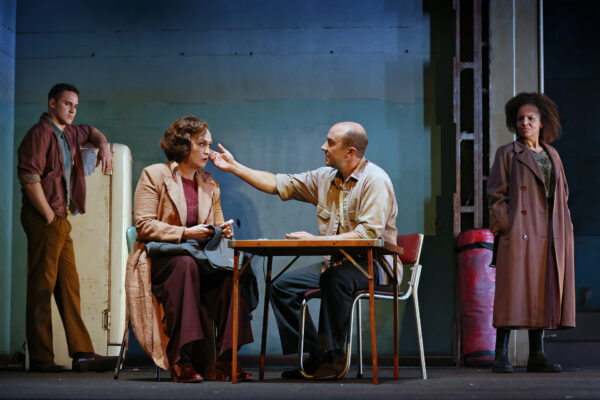 With a haunting score and a mammoth set, accompanied by Paul Jackson's expert lighting design, STC's Death of a Salesman is certainly a sensory experience. As Willy fades between his memories and reality, so too does the lighting as it mimics this shift, opting for a warmer tone during the happier moments of his past and a cold blue hue washing over his present melancholic life. On top of this, the distant smell of cigarette smoke wafting from the stage into the audience adds to the dilapidated feel of the almost gargantuan Loman family home set.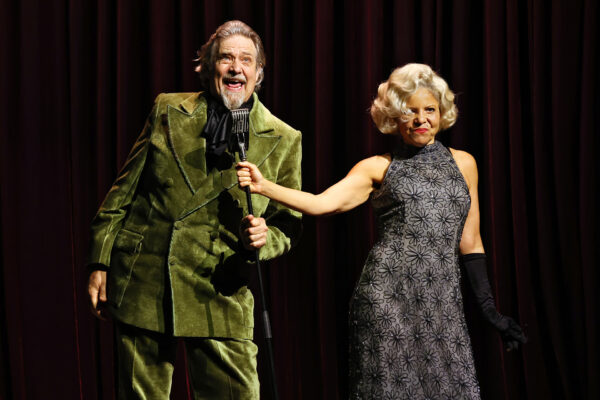 While the actors' struggle with the Midwest American accent slightly detracted from the emotional intensity of the piece, the cast did a spectacular job and offered some truly beautiful performances, and I expect after a couple more nights on stage, the accent and emotion will become more cohesive. That being said, Helen Thompson's portrayal of Linda Loman is immaculate. The milieu of emotions experienced by this desperate housewife are encapsulated by the idiosyncratic simplicity of Thompson's performance, which is reason enough alone to see this production.
Though Death of a Salesman does not have the happiest of endings, I left the Roslyn Packer Theatre with a strange sense of hope. I certainly recommend seeing STC's production and asking yourself what it is you value – your perception of yourself or the perception of those around you?
Fletcher Scully, 18 (He/Him)
Sydney Theatre Company's Death of a Salesman is playing at Roslyn Packer Theatre until 22 December. Book your tickets here.