Attempts on Her Life Review
19.07.22
Writing this review I have absolutely no clue where to start. I arrived at Kings Cross Theatre tonight with no idea what to expect, aside from a complicated plot and a slim understanding from the blurb description. I can honestly say this was the strangest performance I have ever witnessed. Ever.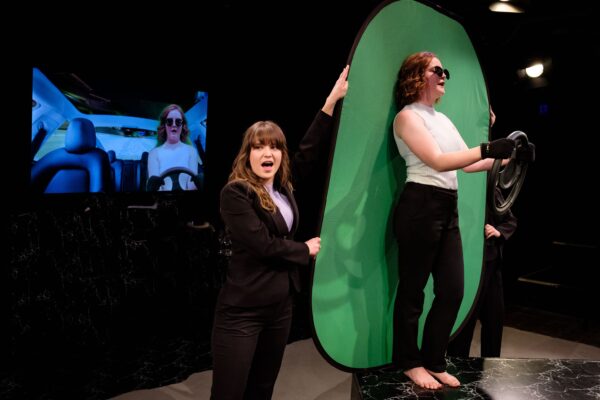 But don't get me wrong, it was an incredible experience. I – along with the audience around me – all became so unexpectedly absorbed into this world of absurdism and into seventeen different scenarios, each individually striking and diverse. After leaving the show I didn't know how to even attempt to dissect this confusing story that seemed to have very little feeling of direction and sense of plot line. After a while I realised, I simply couldn't! Sure, maybe you could spend a few days trying to unpack it, and you should definitely pursue greater research into Martin Crimp's writing, however, this play has had such an impact on me that it feels like maybe you're not even meant to understand all of it. Just sitting in admiration of the often heavy and complex content was unbelievably cool. 
One of many things that made it so fascinating to me was the effects the strong and talented ensemble had on the audience, producing moments that were unsettling, uncomfortable, dark, sexual, or serious, and then quickly shifting to a witty, light, romantic, and sincere atmosphere. We were taken on this mysterious journey by unnamed characters who slowly uncovered more and more, yet never really got anywhere, just as if we progressed through the frame of mind of the unhinged and complicated protagonist Anne. (Annie/Anya/Anushka).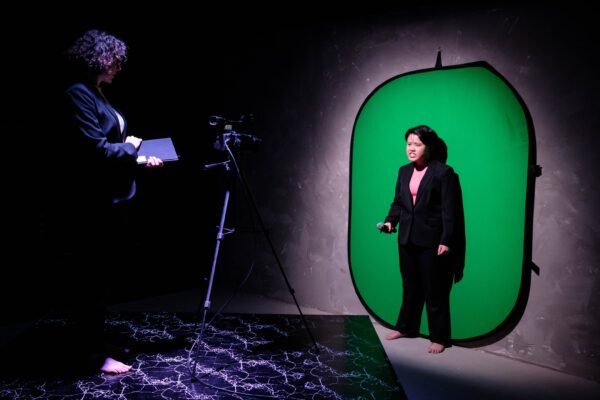 I think the music and sound are great examples of how the whole atmosphere of the show is presented not for the purpose of the audience's enjoyment but instead directed to make us feel something that we might not understand – something unfamiliar and absurd. Leaving the theatre I felt almost exhausted (in the best way possible) from trying to comprehend the chaos. It was unpredictable – all the way through I would be trying to piece together what happened in the last fragment when out of nowhere I'd be surprised by the next. This was so refreshing to see! I commend Attempts on Her Life for presenting an unconventional performance, as many plays I've seen produced recently have been quite wholesome and predictable. 
The use of the camera, visuals and costuming was such a great touch. Simple and minimalistic yet extremely impactful, being utilised differently in each scenario, clever, interactive, and also quite funny at times.
The highlight for me was one particular monologue performed by Josephine Lee as she talked to herself through the TV screen. It was so raw and believable and was one of the many moments where after it ended you felt the whole room take a collective breath as we were all drawn to her at that moment. 
Overall this was such a surreal experience, I would highly recommend seeing this show. It was certainly like nothing I'd ever seen before.
4 Stars.
Olivia, 15 [she/her]
Montague Basement's Attempts on Her Life plays at the Kings Cross Theatre from the 19th to the 30th July. Buy tickets here.