24.05.2022
Ate Lovia contains themes of racism, alcohol addiction, domestic abuse, and family violence.
It's a wet evening in Sydney but it's warm and toasty inside The Old Fitz waiting to watch Ate Lovia (pronounced AH-teh low-VEE-yah). I was very excited to see this piece of work as it had been recommended to me countless times and I had heard nothing but great things – and I was not disappointed. In fact, it lived up to my expectations and more.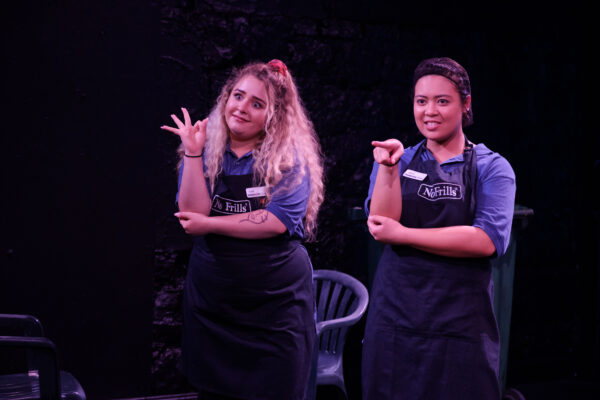 Ate Lovia is a new Filipino-Australian work that interrogates an evolving Australian migrant dream, and the decisions we need to make to sustain ourselves in a rapidly changing landscape. Life seems to be looking up for the Ejercito family in 1996 despite a new boom of conservatism spearheaded by John Howard and Pauline Hanson. Nineteen-year-old Lovia falls in love for the first time, her alcoholic father Jovy finally gets a job, and her brother Vergel lands a role in an ultra-fabulous amateur production of a Broadway classic.
Jordan Shea's writing is authentic and has the mix just right with moments of vulnerability and humour. Direction from Kenneth Moraleda and Assistant Director Nicole Pingon helped bring this beautiful writing to life. The nostalgic backdrop of 1996 with sound design by Michael Toisuta left me dancing in my seat to Genie In A Bottle (if you don't know this song you are too young) and transition music that helped move from scene to scene seamlessly.
The whole cast is exceptional with performances to match. Joseph Raboy had me laughing out loud then switching to putting me in my feels in an instant. Dindi Huckle-Moran oozes charisma; I could watch her work for days. Chaya Ocampo has a beautiful stage presence and is one to watch.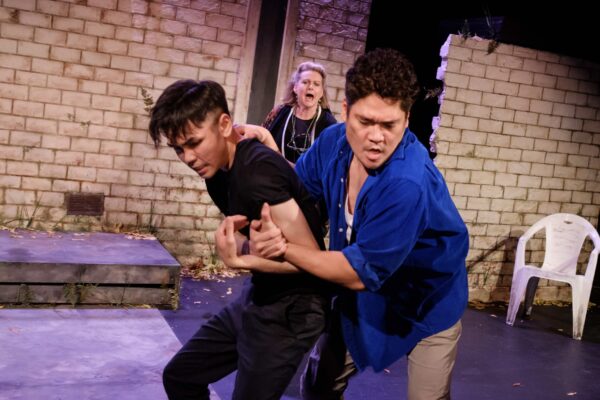 The foreshadowing of a queer relationship that doesn't end up with someone dying or them breaking up really hit a soft spot for me and seeing authentic representation and casting on an Australian stage is even better.
This show is what needs to be seen by Australian audiences and the kind of work that should be taking up space. POC are here and have beautiful stories to share. More of this work, please!
4 Stars.
Sarah, 25 [she/they]
________________________________________________
Ate Lovia is an authentic, warming, and heartbreaking piece that captures universal themes of being let down by the people you thought you could trust.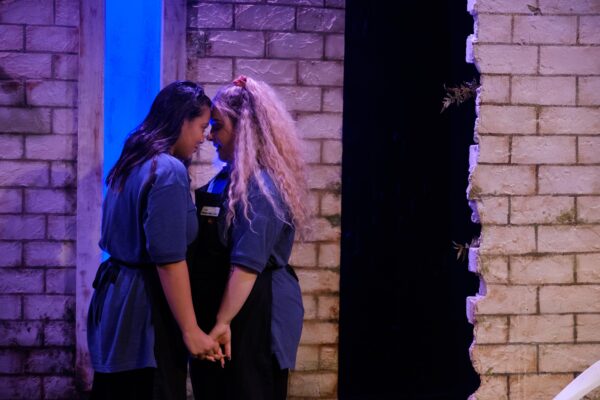 Set in 1996, an immigrant Filipino family struggles to survive. With a mother who left years ago, a country divided in racist ignorance, and a father grappling with unresolved trauma, it proves almost impossible for them to truly flourish. Yet with big dreams and aspirations for the future the two siblings – Lovia and Vergal keep the grim situation alight with hope and excitement.
While Jovy, the father, stays home getting drunk, Lovia, the eldest, works to support her family. Taunted by rude customers and low pay she finds aid in Lou, a close friend, and soon to be lover. Together they talk of dreams, passions, and careers. After a little push, Lovia ends up revealing to Lou that she wants to go to university to study law. Vergal, the younger brother, instead dreams of being a dancer. After scoring a leading role in an amateur production of Showboat he's over the moon. But a lack of money and support soon becomes an issue for the two. Lovia requires cash to take a test for uni and Vergal needs money to buy a costume for the show. However, their father has ownership of the credit card and has the last say on what it's spent on.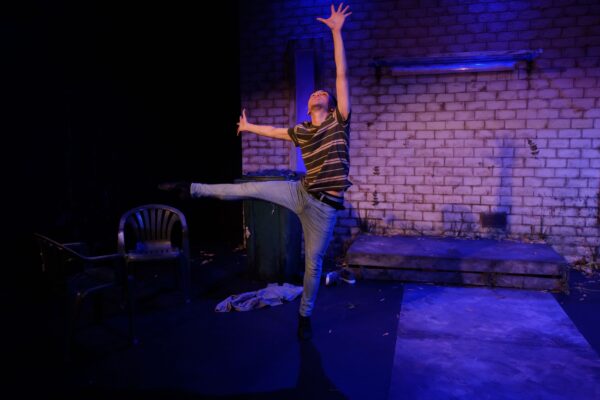 Jordan Shea writes with a genuine and caring nature. I found myself attached to each character and captivated by the story. The dialogue was naturalistic and the narrative was presented in an almost film-like manner. In fact, the only thing that tied it to the stage was the occasional monologue spoken by the characters. I would be quite interested to see this story adapted to the screen because it feels like very little would have to change. While this film-like quality may be taken as an undesirable trait for stage, I found it instead created a plethora of intimate moments and visually imaginative scenes, immersing you more in the story. The script was also strengthened with a strong cast and deliciously creative sound design. While the jazzy drum beats and ambient backgrounds were only occasionally notable, when they were noticed they mesmerised the audience, entrancing each listener into an artful and whimsical world.
One actor who also stood out was Marcus Rivera, who played the father. He elegantly carried an air of amiability, and hostility, creating a well rounded, full character. He reached every peak and dip of emotion and acted with an honesty that was hard to ignore.
Overall, a strong production that manages to resonate and connect with anyone who watches it.
4 Stars.
Astra, 16 [she/her]
Ate Lovia by Kwento and Red Line Productions plays at The Old Fitz from 12th May to the 4th June. Book tickets here.