Sharpen your satirical teeth!
ATYP is offering a weekend workshop in writing and creating satire on Saturday 9 – Sunday 10 April 2022 for successful applicants.
Over the course of two days, eight emerging satirical writers will be guided and mentored in the art and craft of satire. You will develop skills and confidence in satirical sketch writing, creating two short satirical scripts addressing political, social and/or environmental issues that matter to you. After the workshop, we will select some of these scripts to be filmed and published online ahead of this year's Federal election. Influence the conversation!
Successful applicants will be mentored by Vic Zerbst, a leading writer, creator and performer of satire. The workshop weekend will also feature sessions with Charles Firth (writer, producer, director, and co-founder of The Chaser) and Matilda Boseley (reporter, presenter, live news blogger and TikTok creator for the Guardian Australia).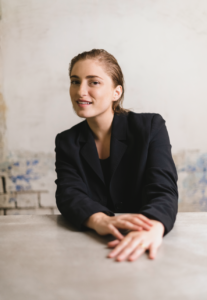 Vic Zerbst (she/they) is an award-winning comedy writer and political satirist. Her work with the The Feed comedy team for SBS has won her two AWGIE awards and amassed over 70 million views online. As a comedian, she tours nationally with The Chaser and recently co-directed The War in 2020 web series funded by Screen Australia, which garnered her an Australian Directors' Guild Nomination. Vic was also the 2020 recipient of the ATYP Rebel Wilson Commission, for which she is currently writing a musical.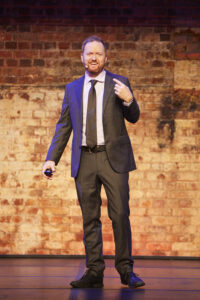 Charles Firth (ABC-TV's CNNNN, The Chaser's War on Everything, The Roast) is a co-founder of The Chaser and the managing director of its digital operations. He is also co-host of The Chaser Report – a Top 30 Australian podcast. 
He covered the 2016 US Elections for The Chaser, and correctly predicted Trump would win because he's a sadist. Charles is author of the best-selling book American Hoax (Picador, 2006). His previous live shows include: The Anti-Expert's Guide to the Pandemic, The Chaser's Australia and The War on History. 
He is currently on a national tour of his new live show, Spin, which premiered at the Adelaide Fringe in March.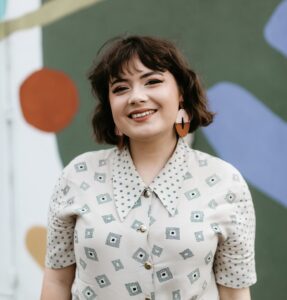 Matilda Boseley is an award-winning (and losing) cross-platform reporter, and presenter for Guardian Australia. She has spearheaded the publication's popular TikTok channel where she writes and hosts their short form news explainers. Her work on the platform has won her a Quill award for Innovation in Journalism and was nominated for a Walkley for the same category. She is also the Guardian's resident Australian news live blogger where she provides up-to-the-minute breaking news updates with a wry and comedic tone. She previously worked as a reporter and assistant chief of staff at 7 News Melbourne and as a Breaking News Reporter for The Age newspaper. She was previously named Walkley Awards' 2019 Student Journalist of the Year.
The Workshop is open to emerging writers/sketch comedy performers aged 18-26 based in Sydney

Participants will write two x 2 minute satirical pieces addressing areas of political, social and/or environmental concern to them 

The workshop will be held in person in Sydney, 10am-4pm both days

There is no cost for the workshop

A $300 stipend will be paid per writer on delivery of their scripts.
18 March – Applications Open
28 March – Applications Close
9-10 April – Workshop Weekend with Vic Zerbst
13 April – Final Scripts Due
Applications close 9AM AEDT Monday 28 March
We strongly encourage applications from First Nations people, people from culturally and linguistically diverse backgrounds, people from Disabled and d/Deaf communities, and people from LGBTQIA+ communities.