01.05.2022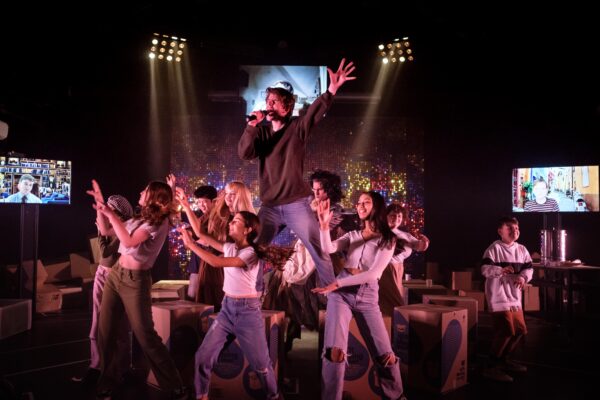 There was exciting energy in the Shopfront Arts foyer on a Friday evening for Shopfront Arts' smash hit 'The Lies We Were Told.' As you check in, you are asked to write down your own lie, either one you have told or heard. I always love a little bit of audience participation and it was a great way to get excited about the show. 
The show is all about lies. Lies we were told growing up, lies we have constructed ourselves and questions of whether lies are good or bad no matter how big or small they may be.
The work was devised with an ensemble of 14 young artists (aged between 8 and 18), directed by Natalie Rose and assisted by Sharleen Ndlovu and Nicole Pingon. All who have done a beautiful job at captivating the talents of these young artists. 
The 14 young artists had the audience in the palm of their hands the whole time, making them feel a range of emotions. From being in stitches of laughter to crying and evoking thought-provoking conversation topics for the after-show debrief with your friends and family on the way home.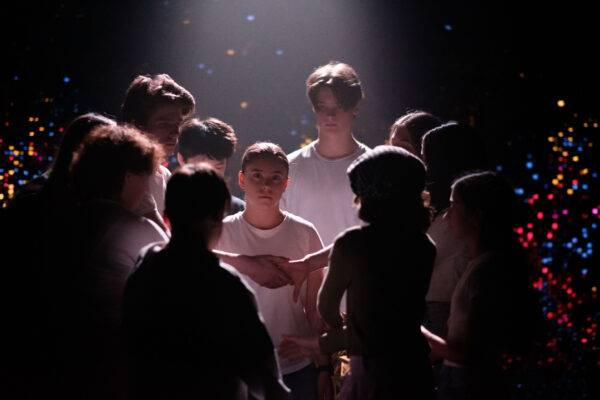 The lighting and set design by Daniel Potter were a standout. It had me on the edge of my seat the whole show and for the most part, the show was controlled by the young artists on stage transforming the space for every scene change. Oh, and I will be thinking about Tom Anderson's tear away pants for weeks. Where do I get some of those? 
This show made me feel all fuzzy and warm inside as I walked out of the theatre and I was reminded of my own joy as a young person with a passion for theatre and storytelling. Natalie Rose and the team at Shopfront do a fabulous job at nurturing the next generation of young artists, giving them a space to have a voice and share their unique and very valid perspectives on the world. I can't wait to see what these young artists do next with their careers. I am sure we will be seeing more of them soon. 
4 Stars
Sarah Carroll, 26 [she/they]
The Lies We Were Told is a co-production by ShopFront Arts Co-op and ATYP that played from 21 April to 1 May.