Description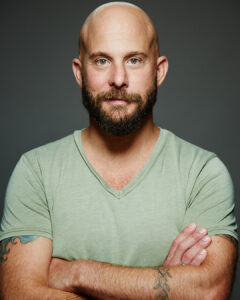 Join us to sharpen your on camera performance skills in ATYP's first Industry Studio course for 2022. Held at our exciting new home in the Walsh Bay Arts Precinct, this 3 week intensive course is designed to give you the skills and confidence to prepare for screen tests and learn what's involved in recording a self test.
Working with industry professional, Yure Covich, over two weeks, you will prepare for a a variety of film and television screen tests, learning what to expect and how to give your best performance. All participants will get the chance to undertake a mock screen test and receive feedback to put into practice the skills you have learnt. You'll work on voice, presence, taking direction, thinking on your feet, working with a scene partner or reader and delivering your performance truthfully and with confidence.
The third session will focus on how to prepare, record, edit and submit a self test including the technical considerations for sending your best test every time. 
Places are limited so book now to secure you space.