Description
Get your monologue out of the bedroom and into the audition room!
If you are intending to audition for a Drama School this year and want to improve your audition technique, then we have the perfect course for you. Get the most out of your monologues by learning how to deal with nerves, prepare in the most effective way and receive invalauble advice from industry experts.
This course will cover:
*Arriving/Walking in with the right attitude
*Monologue selection
*Monologue Technique and feedback
*Q and A about the audition process
Participants must be 17 – 26 years of age and have their audition monologues selected and learnt.
There is also the opportunity to add on a mock audition experience, to be held on November 24, as a chance to get valuable feedback and gain an edge for your real audition.
One Day Intensive
Dates: November 23
Location: ATYP Office, Level 3, 52-58 William Street, Darlinghurst
Time: 9:00am – 3:00pm
Price: $140 ($120 early bird price)
Tutors: Claudia Barrie
Please note there is a maximum of 12 participants per day.
Mock Audition
Date: November 24 November
Location: The Rex Centre, 58-60 Mcleay Street, Potts Point
Time: 10:00am – 2:00pm
Price: $40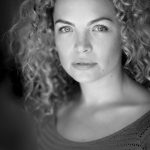 Claudia Barrie – 16th & 23rd November Sessions and 24th Mock Audition Session.
Claudia is a graduate of the University of Western Sydney's Theatre Nepean, and over the years has produced, performed and directed productions throughout Sydney.
As a director Claudia has worked with Griffin Theatre, Outhouse at KXT, Red Line Productions at The Old Fitz, New Theatre and ACTT.
Acting credits for theatre include; Dark Vanilla Jungle (MMH/ Sydney Fringe Festival-Old 505), A Moment on the Lips (MMH-Old Fitz), Top Girls and Vernon God Little (New Theatre), An Alley (Mayday Playwriting Festival) Baby with the Bathwater (Sydney Fringe Festival), Titus: The Ultimate Murder Ballad Musical (Gumption Uber Theatre- Darlinghurst Theatre), and Dole Diary (Bareskin Productions-PACT). Claudia has also worked in television and had recurring guest roles on various TV series including Home and Away and Headland.
Claudia works as a tutor with ATYP, Brent Street School of Performing Arts and NIDA.