Description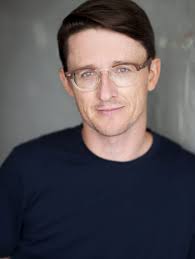 Back by popular demand, Creating Your Own Work is designed for young writers, directors and actors who want to develop their practice, work with industry professionals and connect with other creatives. Come and be part of our programs at our new purpose built studios and theatre with industry tutors and other young creatives. 
This course is designed to give emerging artists access to leading professionals in a weekly intensive class, allowing them to gain skills that will assist them in the industry. In this workshop, participants will have the chance to work with a leading playwright, director or performer to expand and develop their skills in their chosen area of study. Participants will attend general skill sessions as a group and also sessions in their chosen area allowing for knowledge sharing and networking.
Our writing participants will have the chance to work with Matt Whittet, one of Australia's leading playwrights. The 16 week course will focus on approaches to generating your own writing and creating your own work in a professional, creative space.
Participants will share ideas and work practices, developing the tools to turn ideas into a short play. As an emerging artist you will explore methods of devising and approaches to traditional and non-traditional writing forms. Participants will work to create a piece that will culminate in a moved reading of their work in The Rebel Theatre. Writers will be teamed up with a participant from the Directing course and actors to bring their words to life.