Description
Calling all musical theatre fans! Do you love shows like Hamilton, School of Rock, Matilda and Book of Mormon? ATYP is delighted to present a new webinar that will answer all your questions about how to break into and then maintain a career in the performing arts and entertainment industry, specifically musical theatre.
This webinar will feature special guest speakers including an award-winning actor, a founder of the hottest independent musical theatre venue in Sydney, and other respected music theatre artists.
The Musical Theatre session is perfect for young people looking at their options to break into the industry, young actors with some experience figuring out their next step and parents looking to guide their kids into a performing arts journey with positive and helpful advice.
MUSICAL THEATRE
Tuesday, 1st December 2020 from 6pm AEDT
So you love musical theatre. You want to be an actor…or a writer, or a director, designer, stage manager – but, you don't know where to start? Well, this is the webinar that will make everything clear and give you the information to begin your musical theatre journey.
Topics covered will include:
Tips for preparing for auditions and how to best present yourself
How important are agents?
Should you stay in Australia or try your hand overseas?
What are the pathways into the industry?
How important are tertiary courses and which ones are best?
GUEST SPEAKERS:
Madeleine Jones – Actor
Neil Gooding – Director and Producer
Nat Jobe – Actor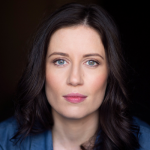 Madeleine Jones – Most recently, Madeleine played Delphi Diggory in the Australian production of Harry Potter and the Cursed Child (Michael Cassel Group). Madeleine's other stage roles include Brigid Blake in The Humans (Mophead & Redline); Emma Goldman in Assassins (Hayes Theatre & Sydney Opera House); Rhonda in Muriel's Wedding The Musical (STC & Global Creatures); Hermia in A Midsummer Night's Dream, Sister Martha in Cyrano De Bergerac, Ariel in The Tempest, Juliet in Romeo And Juliet, Katherine in Love's Labours Lost and Hero in Much Ado About Nothing (all with Sport for Jove); Patty in Ladies in Black (Queensland Theatre); Kate Monster/Lucy T Slut in Avenue Q (LCW Presents); Girl in Once (Gordon Frost Org. & MTC), Cissy in Punk Rock (pantsguys and ATYP), Jill Mason in Equus and Sally Bowles in Cabaret (New Theatre). She won a Green Room Award for Girl in Once and a Sydney Theatre Award for Rhonda in Muriel's Wedding The Musical.
Madeleine's screen credits include Devil's Dust (Dir. Jessica Hobbs) and Hardball (Dir. Kacie Anning) for the ABC, as well as short films Emu (Dir. Kacie Anning), Waking Moon (Dir. D'Arby Deck), Jump (Dir. Josh Mawer), On Hold (Dir. Jake Nielsen, 2018 Flickerfest Award for Best Australian Short Film) and Series 1 & 2 of Kacie Anning's award-winning webseries Fragments Of Friday.
Madeleine is a proud member of Actors Equity.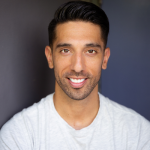 Nat Jobe – Nat's career in the arts started at a young age, when he used to force his family to buy tickets to the puppet shows he'd put on in his living room. Needless to say, it was the beginning of great things. He went on to study at WAAPA (BA Music Theatre) and NIDA (Singer, Dancer, Actor).
Since graduating Nat has had an extensive career in theatre. Most recently, Nat was seen playing the role of Donkey in Dreamworks' Shrek The Musical (GFO). Prior to this, Nat appeared in Disney's Aladdin where he understudied and performed the roles of Jafar and The Sultan, Disney's The Lion King, understudying and performing the role of Banzai, West Side Story (The Production Company) in the role of Pepe, You're A Good Man Charlie Brown (Hayes Theatre Company) as Schroeder, Into The Woods (Bloom Creative Productions) as The Baker, Summer Rain (The New Theatre) as Clarrie Nugent, Crazy For You (The Production Company), The King & I (The Production Company), Me and My Girl (Neglected Musicals), Floyd Collins (Meredith Shaw Productions), Pirates of Penzance (Opera Australia), I Love You, You're Perfect, Now Change (NIDA Directors Program Tour), Nil By Sea (Peter Fray Productions), Thai-riffic (The Theatre Division) and Irene (Peach Productions) where he shared the stage with Hollywood legend, the late Debbie Reynolds.
Nat is also extremely passionate about children's theatre and instilling a love for the arts in young people. He played the title roles in Horrible Harriet (CDP), The Gruffalo (CDP/Tall Stories) and Pete The Sheep (Monkey Baa Theatre Company). He also toured in the roles of Dog and Frog in Room on the Broom (CDP/Tall Stories) and performed the one-man children's show Nursery Rhyme Land at the Sydney Opera House (CDP). Nat has also recorded, filmed and toured with iconic children's entertainers, The Wiggles, as the hilarious character, John The Cook.
In 2013, Nat was offered the role of a lifetime as father to his beautiful daughter, Taj.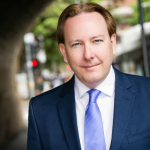 Neil Gooding – Neil Gooding is an international theatre director, producer and writer. He was the originating Chairman and one of the founding members of Hayes Theatre Co in Sydney, and is the head of New Musicals Australia (Australia's peak body for the development of original Australian Musicals). Neil produces and directs shows across the globe through Neil Gooding Productions, which he established in 2001.
As a director, Neil was nominated for a 2009 Helpmann Award and a 2009 Green Room Award for the Australian premiere of Gutenberg! The Musical!.  He has also been nominated for a Sydney Theatre Critics Award for his direction of the Australian premiere of Dogfight. Other directing highlights include the Australian premieres of Stalking The Bogeyman (Old Fitz Theatre) and The Bridges Of Madison County (Hayes Theatre), the World Premiere concert version of Paris, the World Premieres of The Red Tree and Becoming Bill, the New York Production of Church And State (Asst. Director – New World Stages), Passion (Arts Centre Melbourne for Life Like Touring), the World Premiere of The Hatpin starring Caroline O'Connor which went on to perform at the New York Music Theatre Festival (as Asst. Director).
As Producer / Director Neil has created many productions including Sing on Through Tomorrow (a song revue of the music of Matthew Robinson); LOVEBiTES by Peter Rutherford and James Millar; Love Letters (starring Ian Stenlake and Rachael Beck), Truth Beauty And A Picture Of You and High Fidelity (Hayes Theatre Co); the national tour of Thank You for Being A Friend; as well as Side by Side by Sondheim and Diciasette (starring Mark Vincent).
Neil is also the author of the musical Back to the 80's which is now produced hundreds of times around the world every year, as well as the recently released Popstars.