Description
ATYP is delighted to present two webinars that will answer all your questions about how to break into and then maintain a career in the performing arts and entertainment industry.
The two webinars will feature special guest speakers including award-winning actors and directors, representatives from the most respected performing arts schools in the country, acting agents and managers and casting agents.
These entertaining and informative sessions are perfect for young people looking at their options to break into the industry, young actors with some experience figuring out their next step and parents looking to guide their kids into an arts journey with positive and helpful advice.
WEBINAR 1: How do I get into the Arts?
Tuesday, 8th September 2020 from 6pm AEST
So you want to be an actor…or a writer, or a director, designer, stage manager – basically, you really want a career in the performing arts. But, you don't know where to start? Well, this is the webinar that will make everything clear and give you the information to begin your arts journey.
Topics covered will include:
How do you start a career – what should you do in your first five years?
To study or not to study – is there a shortcut?
Do you need an agent and how do you get one?
How do you spot good opportunities from bad – agents, qualifications, projects?
GUEST SPEAKERS:
Mark Morrissey – Actors Agent
Founder and Managing Director of Morrissey Management, one of Australia's most successful and leading talent management companies.
Rachel McDonald – Director and Educator
Rachel is the Artistic Director of Freeze Frame Opera and lectures in design, directing and acting at WAAPA.
Faith Martin – Casting Director
Faith has consulted with many major US television networks, including ABC US, Fox, Universal, HBO, Starz, Sundance Channel which has resulted in Australian actors being cast in leading roles for US television and international.
WEBINAR 2: How do I stay in the Arts?
Tuesday, 13 October 2020 from 6pm AEST
There is a perception that there is no work in the performing Arts. And by that we mean not just now, because we're in the middle of the COVID crisis but, like, ever. At the same time, we know the Arts collectively make up $111 billion of Australia's economy. So … where is the work? Someone must be living off some money in one of Australia's biggest industries. How do people maintain a career in the performing arts?
Join us for a discussion with four industry professionals who all make a living working in the arts. Learn how they use their skills as actors, writers, teachers and creative thinkers to maintain a living as artists. This webinar will dig into the tools and approaches needed to survive in the arts long-term.
GUEST SPEAKERS: 
Rose Byrne – Actor, Producer
Adam Drake – Actor, Director, Entrepreneur
Tasnim Hossain – Writer, Director, Dramaturg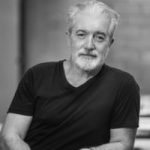 Mark Morrissey – Celebrating his 35th year in the entertainment business, Mark is the founder and Managing Director of Morrissey Management, one of Australia's most successful and leading talent management companies.
As a manager, Mark has nurtured some of the biggest names in Hollywood to fame including Chris Hemsworth, Liam Hemsworth, Shalom Brune-Franklin, Jai Courtney, Luke Bracey, Kate Ritchie, Georgie Parker and Yerin Ha.
Mark also executive produces Australian film and television projects and in 2019 became a partner in FIRST OPTION PICTURES, a new international production venture.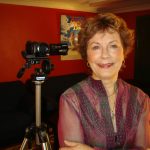 Faith Martin – From a theatrical family and with a love of film, theatre, performance and storytelling, Faith Martin began her career as an Agent.  Over a 12yr period Faith established a number of recognisable and established actors into international careers.  Following that period she began the Casting phase of her experience which has resulted in her developing a broad range of experience across all media and has enabled her to play a key role in productions with both a domestic and an international profile.
"A life in film and storytelling has provided me with the most outstanding gift and that is to do what I love and to share my day collaborating with the most inspiring range of talent across all sections of the Film Industry.  I am privileged"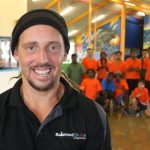 Adam Drake – An advocate for young people and a long-term Territorian, Adam Drake founded Balanced Choice in 2014 to improve outcomes for young people in the justice system.
Drawing on his 20 years' experience in the fitness industry together with his training in acting and directing, Adam has designed unique programs that tie together fitness, team building and psychology to help troubled children make positive choices.
Using a method called Hope Theory with the detainees at the Don Dale Detention Centre, Adam gives the children an avenue to share their goals and discuss ways to achieve them. Meeting with senior politicians, Adam is advocating for a mentoring program for troubled youth.
He works with organisations such as the North Australian Aboriginal Justice Agency and the Legal Aid Commission and inspires many as a motivational speaker. He has a passion for people at the margins of our community and never gives up on a client, no matter what they are going through.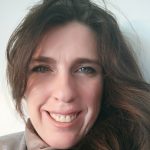 Rachel McDonald – is the Artistic Director of Freeze Frame Opera. For Freeze Frame she has directed La Boheme, Pagliacci, Rusalkaand Tosca.
Rachel has directed for many of Australia's leading companies, with productions including La Voix Humaine for Opera Australia, The Pianist for Belvoir St Theatre/Sydney Festival, The Taming of the Shrew for Sydney Theatre Company, La Traviata for OzOpera national tour and Queen Lear for Melbourne Theatre Company.
Rachel has also directed extensively for WAAPA and Sydney Conservatorium and lectures in design, directing and acting at WAAPA.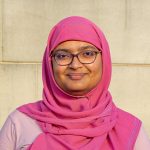 Tasnim Hossain – Tasnim Hossain is a playwright, dramaturg, director and screenwriter. She has worked with young people through companies including ATYP, Shopfront Youth Arts and Canberra Youth Theatre, and has written and toured solo work independently.
She is a Sydney Theatre Company and Contemporary Asian Australian Performance's Directors Initiative participant and was Assistant Director on STC's Banging Denmark in 2019. She was also a Griffin Theatre Studio Artist in 2019, Melbourne Theatre Company's Women in Theatre program participant in 2018, and ATYP Resident Playwright in 2017.
She was also a co-creator, co-writer and performer for Carpark Clubbing, currently on ABC iView.