Lights in the Park review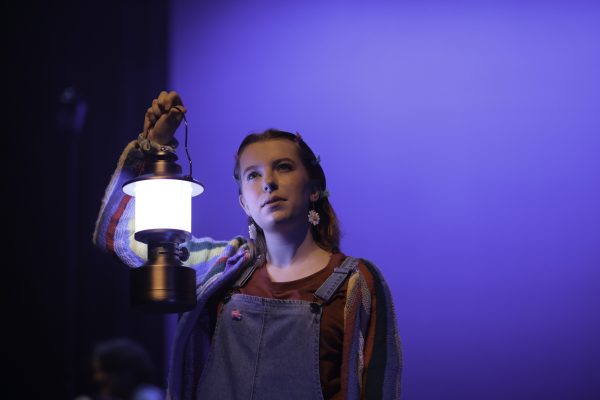 'The streetlights being out. It is kinda magical…' As an ominous soundscape invited audiences into the familiar world of this collaboration presented by ATYP and Q Theatre, Lights in The Park, directed by Lucy Clements and written by Alexander Lee-Rekers, is an enticing tale of suburban youth frothing with authenticity, immense detail and characterisation that resisted to conform against archetypes.
Lights in The Park follows the events of an abnormal evening where a power outage incentivises a group of young people to journey towards a party that simply isn't to be missed. The play is structurally divided into sub-plots, where we follow a pair or a trio of characters' individual journey towards their intersection.
This production, being ATYP's 2018 Foundation Commission, was a tough act to follow the triumphant spectacle of Emme Hoy and Gretel Vella's Bathory Begins, which won the same development the year prior. However, Lights in The Park lived up to all expectations, whilst setting its own standards within the commission.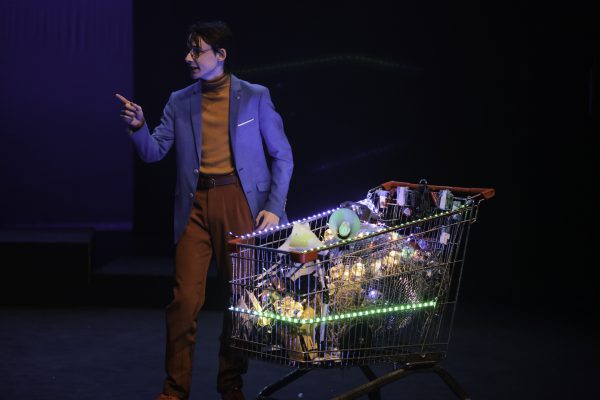 Evident in Lee-Rekers' writing, his precise approach gifted each character with a cacophony of detail, and a personal narrative arc, allowing actors to work with an authentic piece of literature, that held a sense of truth regarding its portrayal of youth.
Lacking the true presence of a protagonist, at times it felt hard to invest and empathise with the story, however, the ensemble of actors brought each character to life, bringing a spirit and authenticity to their roles, which formed the backbone of this production.
Before arriving at the theatre, I anticipated that Benjamin Turner's lighting design would play a pivotal role in the elements of this show (as per the title), and I was beyond impressed and immersed with the transportive and effective impact his lighting had on the audience, helping cross multiple locations with ease.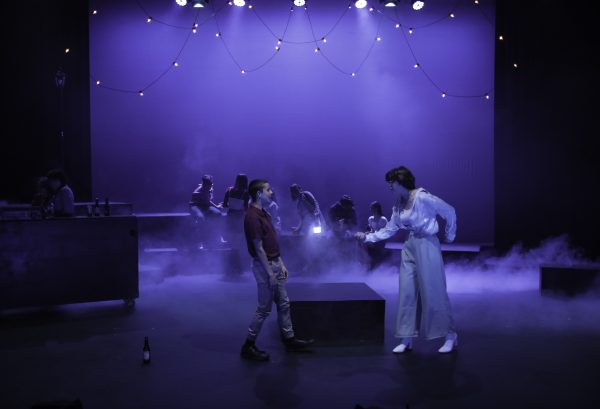 It was visceral in Clements' direction that her ensemble of actors had nurtured a sense of comradery over the course of their work on this production, a pivotal asset in the success of this show, boasting a large number of characters and plot lines that continuously intertwine.
Leaving the theatre, I was thoroughly impressed with how Lights in The Park resisted conforming to stereotypes and presented an authentic expression of young people. It was a true delight and privilege to witness a realistic depiction of the livelihoods of suburban youth in this quirky, and memorable production.
Nick Annas, 15