Daddy Developed A Pill Review
09.06.2022
Cynthia's father has developed a pill that makes the you in your head the you in real life. The success of this pill made her father very rich and busy, leaving Cynthia feeling abandoned. Twenty years later Cynthia is grown and launching a pill of her own which reveals your truest and most authentic self.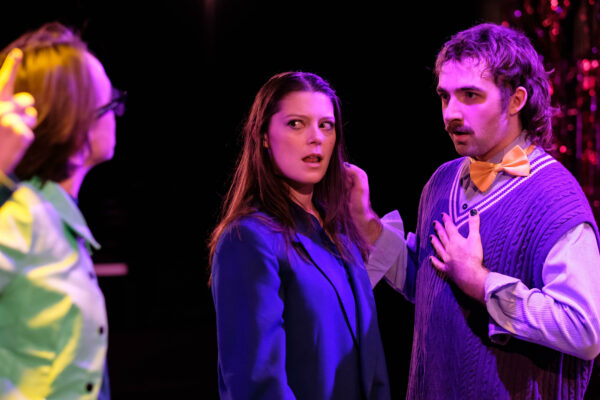 The show takes place over the launch party of this pill which includes the first human trial, Cynthia. The party consists of 16 unhinged characters played by only 3 actors with the green track performed by Jack Francis West (they/them), the pink track performed by Clay Crighton (they/them) and Cynthia played by Sarah Greenwood (she/her).
This show includes quick changes, audience interaction, and fast-paced scenes creating a chaotic and tense atmosphere during the failing launch party. The set also assists in establishing the party atmosphere with pink lights, party decorations and dance music before the show.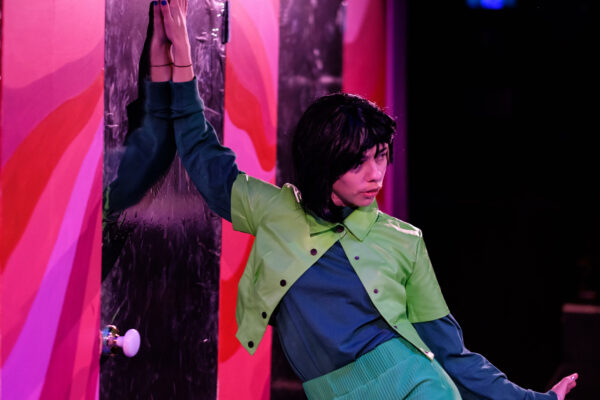 Daddy Developed A Pill, written by Cassie Hamilton (she/her) and directed by LJ Wilson (they/them), is currently showing at Kings Cross Theatre. It is also the first show Snatched Theatre Co. has presented since 2019.
It is an absurd and sharp piece of theatre touching on important subjects such as identity and insecurity, as well as family issues. I didn't really know what to expect while watching this piece but I thoroughly enjoyed the performances of all three actors and the storyline.
4 Stars.
Jollee, 17 [she/they]
Daddy Developed A Pill plays at Kings Cross Theatre until the 18th June. Buy tickets here.