04.04.22
Noël Coward allows complex wordplay to be intermingled with an engaging plot. The interesting dynamics between characters allowed for an engaging piece of theatre that was worth being revisited today.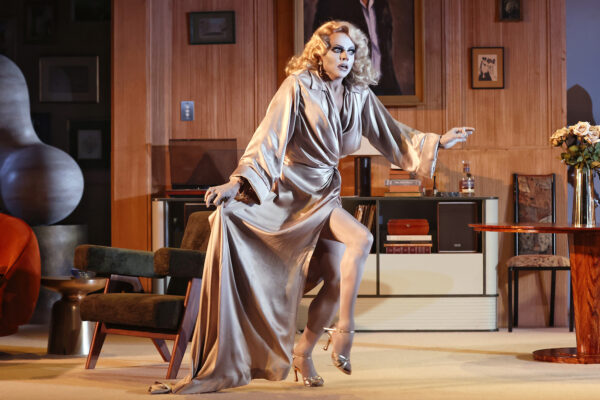 Blithe Spirit by Noël Coward centres around a socialite couple who invited a clairvoyant into their house to gain research for an upcoming book. As the séance begins, it triggers the emergence of Charles Condomine's deceased first wife, Elvira, to materialise before him.
While initially kept silent by Condomine, his ability to see his ex-wife becomes known to the other characters as they engage in their own relationship with the re-emergence of Charles's past. 
The play progresses into exploring the effects of this dynamic on stage, as they uncover how Elvira emerged and how they might incite her return to 'the other side'. The plot then centralises on the love triangle featuring Condomine's current wife, Ruth, Elvira, and Charles. 
Director Paige Rattray allows the comedy of Ruth's inability to see Elvira to play out in its entirety, which follows into the extreme use of physical comedy throughout the production. While executed professionally, it became rigid in elements that took away from the believability of the characters, who, in their essence, were entertaining.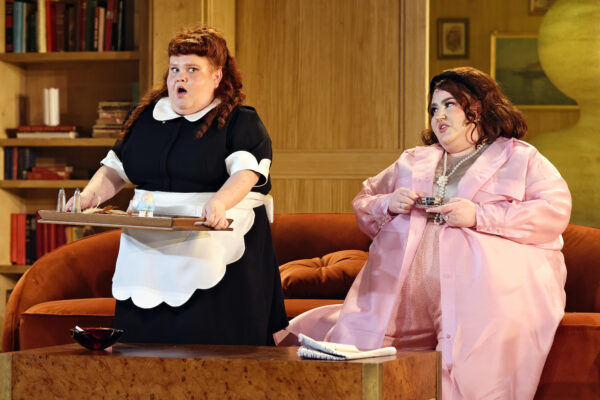 The Sydney Opera House's Drama Theatre informed a well-constructed setting for the play to be actualised for the audience. The long frame of the living room extended into the construction of a hallway and patio in the background of the image. This deep focus gave impetus to the exuberance of wealth within both Ruth and Charles' characters, which again was well sustained through their use of costumes.
The set was combined with beautiful lighting that allowed for the construction of time in space. This control of light took us effortlessly across days, in the creation of an environment often reserved for site-based mediums. Overall, it is a comedic piece of theatre that was evidently well enjoyed by the audience.
3.5 Stars 
Kate, 20 (She/Her) 
______________________________________________
08.04.2022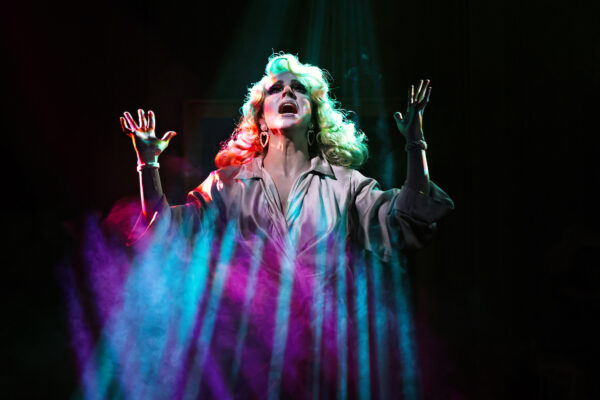 With a talented cast, stellar stage production, and wondrous effects, Blithe Spirit truly captured the relationship between supernatural and ordinary worlds. The characters in the play truly stuck out to me as they were all individual and unique; not a single one of the characters were the same, and all of them brought something different to the show.
As soon as the play began, I immediately knew what sort of play this would be, which made me even more excited for the ensuing journey. Edith (Megan Wilding) was truly hilarious and served as a way in which to break tension or add to it, with her nervous yet nosy nature, and moments in the background that were easy to overlook truly made me laugh and love her character. 
I loved Mrs and Dr Bradman (Nancy Denis and Tracy Mann), their energetic and comedic entrance immediately made these characters interesting and almost acted as an opposite to the relationship of Ruth and Charles Condomine (Bessie Holland and Matt Day). Madame Arcati (Brigid Zengeni) contrasted the other characters as she was the 'outcast', the hipster physic who loved to ride her bicycle and worshipped the ghost of Elvira.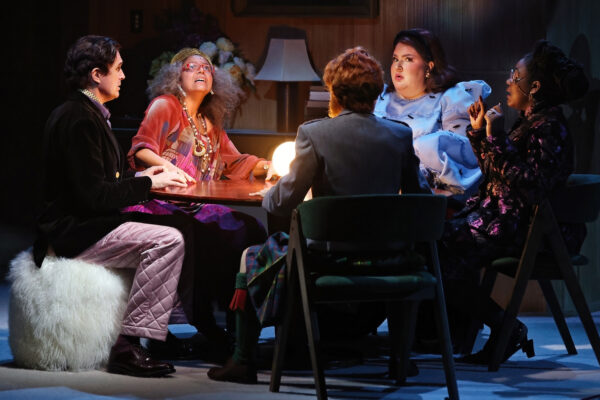 Ruth and Charles were flawed characters who, at different points, I loved and hated. Ruth's dramatism, stoicism, and overbearing nature contrasted with Charles' sarcasm and forthright nature.
Courtney Act's portrayal of Elvira was quite possibly one of my favourite parts, her mischievous and obvious manipulation of Charles always made me laugh as she drove the events of the play. The unique love triangle between Charles, Ruth, and Elvira was truly hilarious as Elvira made comments about Ruth (who was unable to hear her) and played tricks on her with Charles. 
Overall, I loved this play and all of the characters in it. The actors did a stellar job in making me remember each of them, adding their own unique brand to them which made them even more memorable. I highly recommend seeing this show, for the comedy, twists, and commentary on marital relationships and all things metaphysical. 
4 Stars
Maddison, 17 (She/Her)
Sydney Theatre Company's Blithe Spirit plays at Sydney Opera House until 14 May. Book your tickets here.